Shibarium Beta reached a new milestone as the network has now surpassed 20 million transactions.
Shibarium Beta Testnet, dubbed Puppynet, has experienced a significant surge in transaction volume over the past month.
The latest data provided by Puppyscan, the designated block explorer for Puppynet, reveals that the network's transaction volume has skyrocketed by 157% compared to the previous month, reaching a new milestone of 20,472,477 (20.47 million) transactions. The network now handles an average of 491,994 transactions daily.


The recent data suggests that 12,516,765 (12.51 million) transactions were processed in the past month alone. As reported by The Crypto Basic, the network's transaction volume was 7,955,712 (7.95 million) on May 15th.
This surge in processed transactions is accompanied by notable advancements in various metrics within the Shibarium Beta Testnet.
As of press time, Puppynet has registered 16,724,346 (16.72 million) addresses, representing an 8% increase compared to the past month. In addition, the total blocks processed by the network have increased to 1,238,517 (1.23 million). The network's average block time remains at 5 seconds despite the load.
Meanwhile, Bone ShibaSwap (BONE), the native gas token of Shibarium, is gaining significant attention from exchanges. Recently, Unocoin, one of the largest cryptocurrency exchanges in India, has added support for BONE on its platform.
Moreover, during a recent telegram chat, Shytoshi Kusama, the lead developer of Shiba Inu, hinted at the upcoming release of Woofpaper V2. The release is anticipated to occur in early July, bringing new features and improvements to the Shiba Inu ecosystem.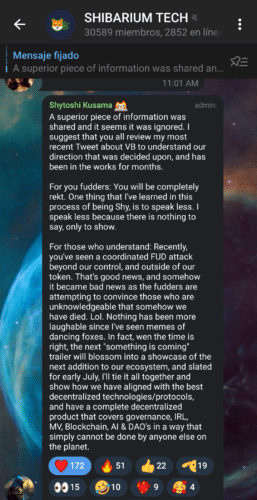 Follow Us on Twitter and Facebook.
Disclaimer: This content is informational and should not be considered financial advice. The views expressed in this article may include the author's personal opinions and do not reflect The Crypto Basic's opinion. Readers are encouraged to do thorough research before making any investment decisions. The Crypto Basic is not responsible for any financial losses.
-Advertisement-