Popular exchange Bitstamp highlights the upcoming Shibarium public relaunch among the top three weekly trends in the crypto industry. 
Leading crypto exchange Bitstamp has highlighted an important Shiba Inu-related matter among its top three weekly crypto trends. 
In a tweet yesterday, Bitstamp noted the ongoing plans by the Shiba Inu's team to relaunch Shibarium for public use after the blockchain project encountered a technical issue. 
It is interesting to note that Bitstamp highlighted Shibarium's upcoming relaunch as the week's number-one trending crypto topic. 
Here are the top 3 #CryptoTrends from this week:

🦊 Shibtoken plans to restart Shibarium's public launch after initial failed start
📉 Ordinals still make up majority of BTC transactions despite lower prices
📱 Phantom Wallet introduces a feature allowing apps to authenticate… pic.twitter.com/8ZMG5q31cr

— Bitstamp (@Bitstamp) August 25, 2023
Aside from Shibarium's public relaunch, Bitstamp also listed two important updates in the industry. They include updates regarding ordinals making most of Bitcoin transactions despite low fees and the newly introduced feature for Phantom Wallet. 
Bitstamp also attached a short video clip to the tweet to explain each trend. For the trend regarding Shibarium public relaunch, Bitstamp wrote: 
"Shiba Inu announces plans for a public relaunch of Shibarium only days after a failed initial launch. [The team] aims to rectify the technical issues and provide access to its ecosystem." 
Upcoming Shibarium Public Relaunch
It bears mentioning that Shibarium's public relaunch has been a major topic of discussion within the crypto community. As reported, Shiba Inu launched the highly-anticipated L2 blockchain on the mainnet on August 16. 
However, shortly after the network went live, it went into a fail-safe mode due to an unexpected influx of users. According to data shared by the team, over 160 million compute units were recorded in less than an hour. 
In addition, the team discovered thousands of normal and contract transactions in one block alone. Consequently, the team embarked on full scaling of the network to remedy the situation. So far, the team has recorded positive results and has also embedded new features to prevent a recurrence. 
Notably, Shibarium has relaunched in private mode as the team continues to monitor the network's performance. Meanwhile, plans are on the way for Shibarium's public relaunch. 
Shibarium Interacting Wallets Surged By Over 5K in 24 Hours 
Despite being in private mode, Shibarium has been recording impressive stats. At press time, a total of 54,101 wallet addresses have interacted with the network, according to data on Shibariumscan.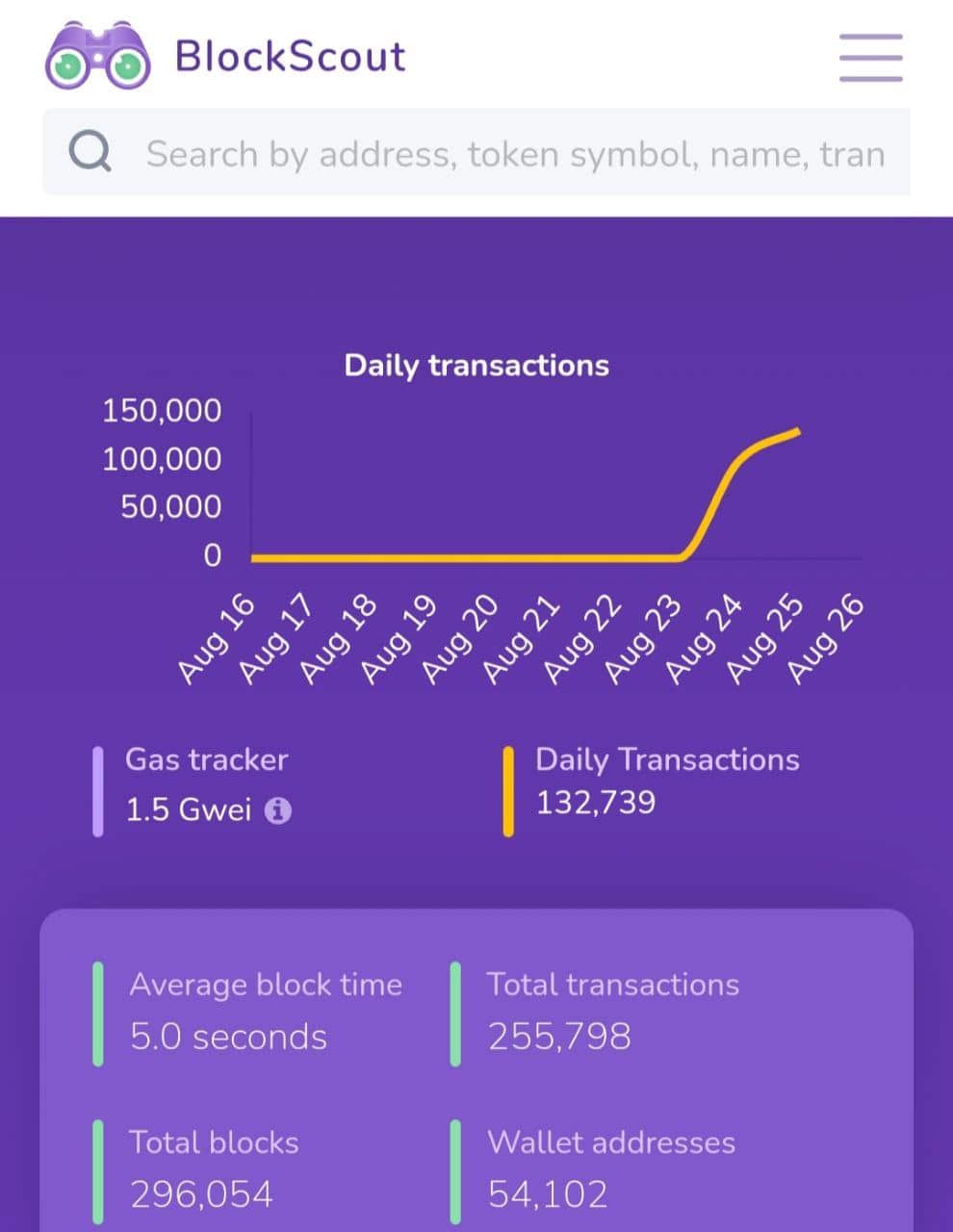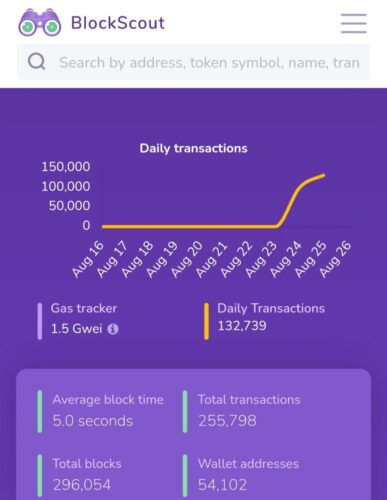 As of yesterday, the number stood at 48,868. This suggests that 5,233 wallet addresses interacted with Shibarium in less than 24 hours. 
Additionally, the total transactions stand at 255,798, while the total blocks produced are currently around 296,054.   
Follow Us on Twitter and Facebook.
Disclaimer: This content is informational and should not be considered financial advice. The views expressed in this article may include the author's personal opinions and do not reflect The Crypto Basic's opinion. Readers are encouraged to do thorough research before making any investment decisions. The Crypto Basic is not responsible for any financial losses.
-Advertisement-