The number of Shiba Inu addresses holding at least $1 million worth of SHIB has plummeted by a massive 67% to 393 over the past three months.
Shiba Inu (SHIB) has slipped into the crossfire between the bears and the bulls. Amid this impediment, addresses holding at least $1 million worth of SHIB have dropped by 67% to 393 since June. 
According to data from on-chain intelligence resource IntoTheBlock, Shiba Inu addresses with balances valued at $1 million or above now stand at 393. This is a massive 67% drop from the 1,207 figure reported by The Crypto Basic in June.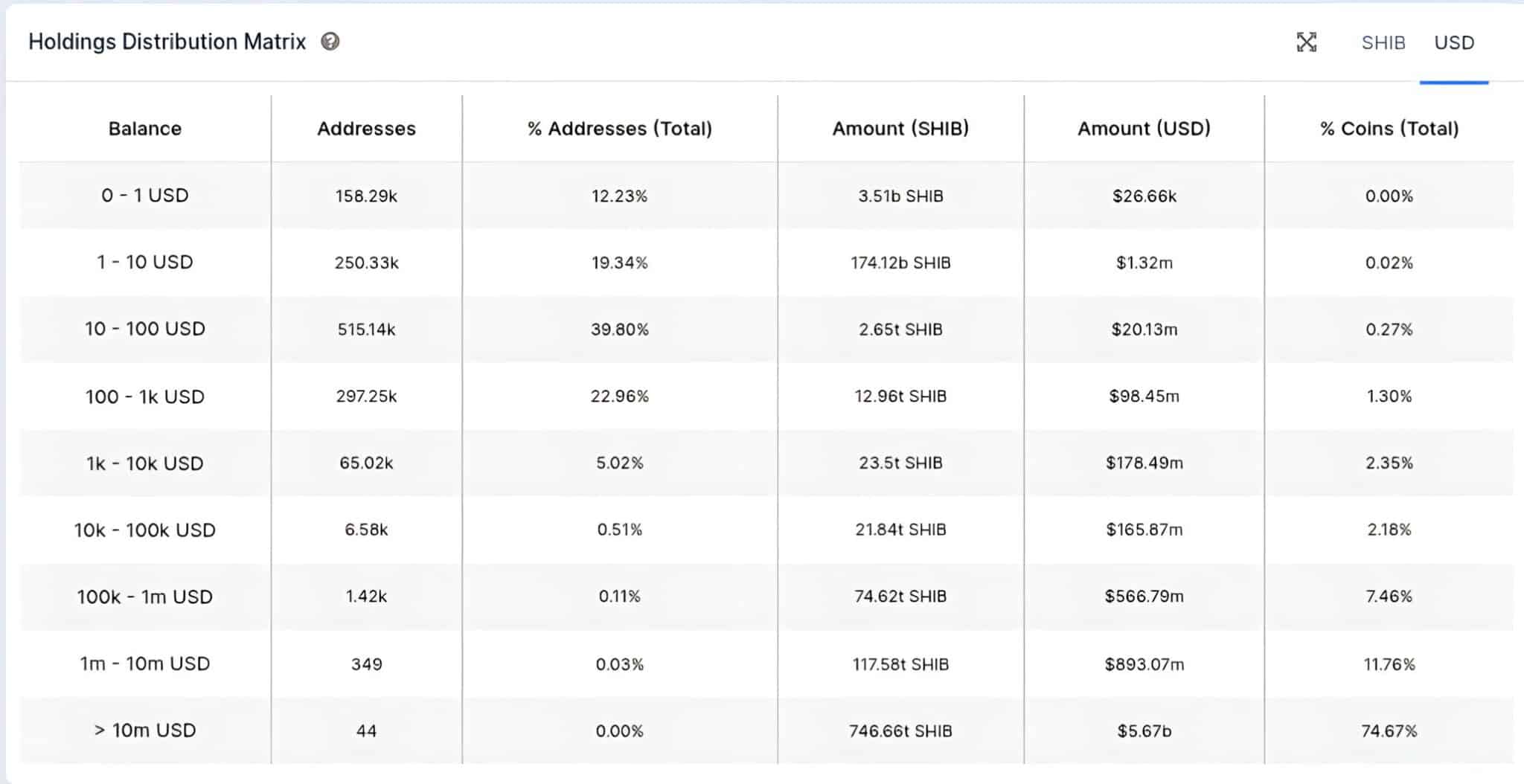 Among these addresses, those holding between $1 million and $10 million worth of SHIB have dropped to 349. This class of addresses collectively holds 117.58 trillion Shiba Inu. Their cumulative holdings are currently worth $893 million as of press time.
Interestingly, the number of wallets holding between $1 million and $10 million worth of SHIB stood at 1,150 as of the previous report on June 8. This indicates that this class of holders lost 801 addresses in three months.
Furthermore, wallets holding SHIB worth more than $10 million have also declined, albeit at a more modest rate. These wallets now amount to 44, down 22% from the 57 reported in June. This drop suggests that this holder category has lost 13 wallets since June.
Shiba Inu Sees Large Holder Inflow
Notably, IntoTheBlock data also highlights the 30-day change of these addresses. The data corroborates the growing decline in their numbers, with addresses holding between $1 million and $10 million, dropping by 31.30% over the last 30 days.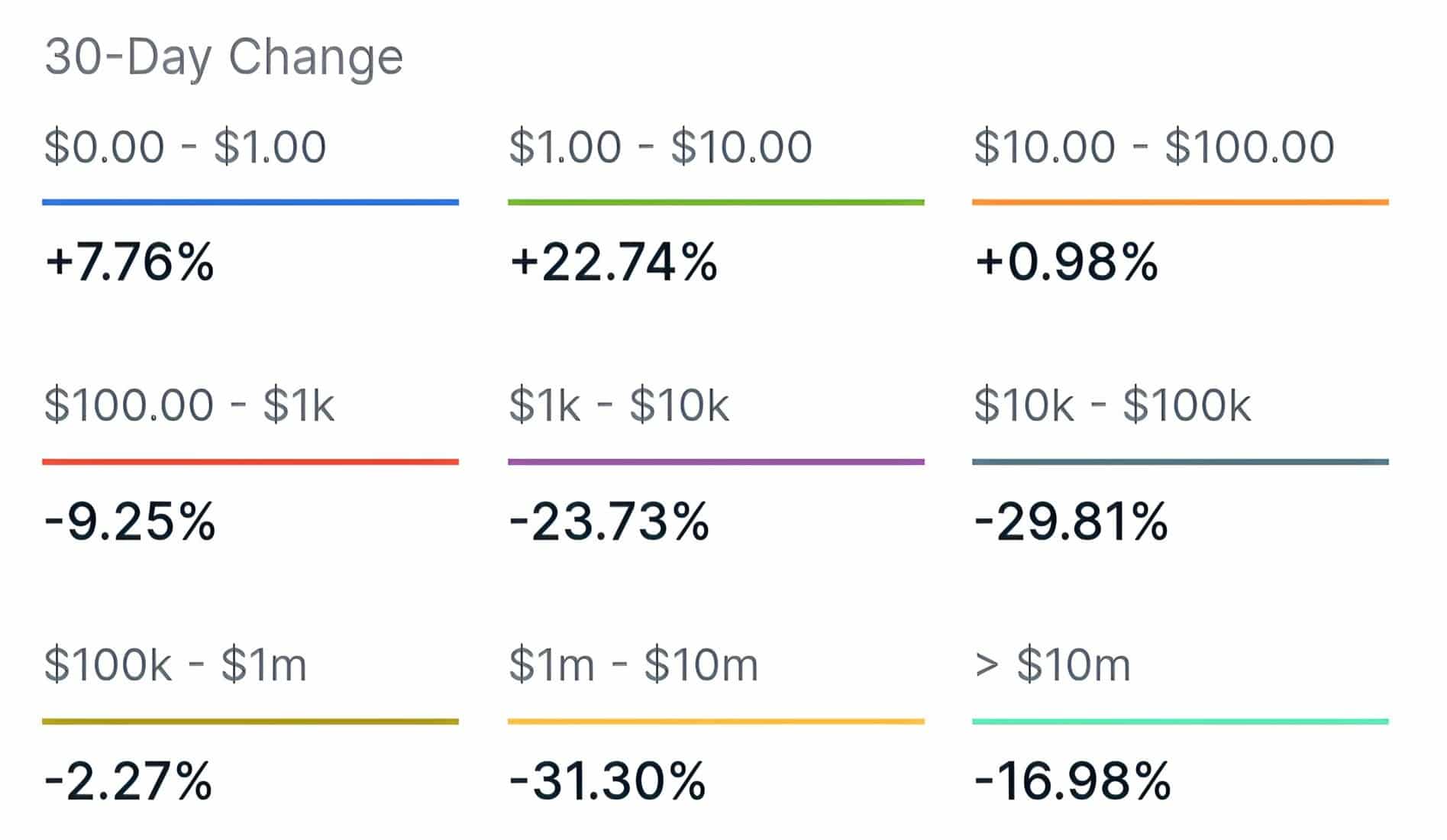 In addition, wallets holding above $10 million have decreased by 16.98% in the past 30 days. These declines cut across multiple holder categories, affecting all classes of addresses holding at least $100. Conversely, addresses between $1 and $10 saw a 22.74% increase.
The drop in Shiba Inu millionaires could stem from the recent decline in SHIB's price. Another factor that could have compounded this drop is a trend of selloffs triggered by waning investor confidence.
Interestingly, Shiba Inu has witnessed a positive large holder netflow over the past three months, with a 78% increase.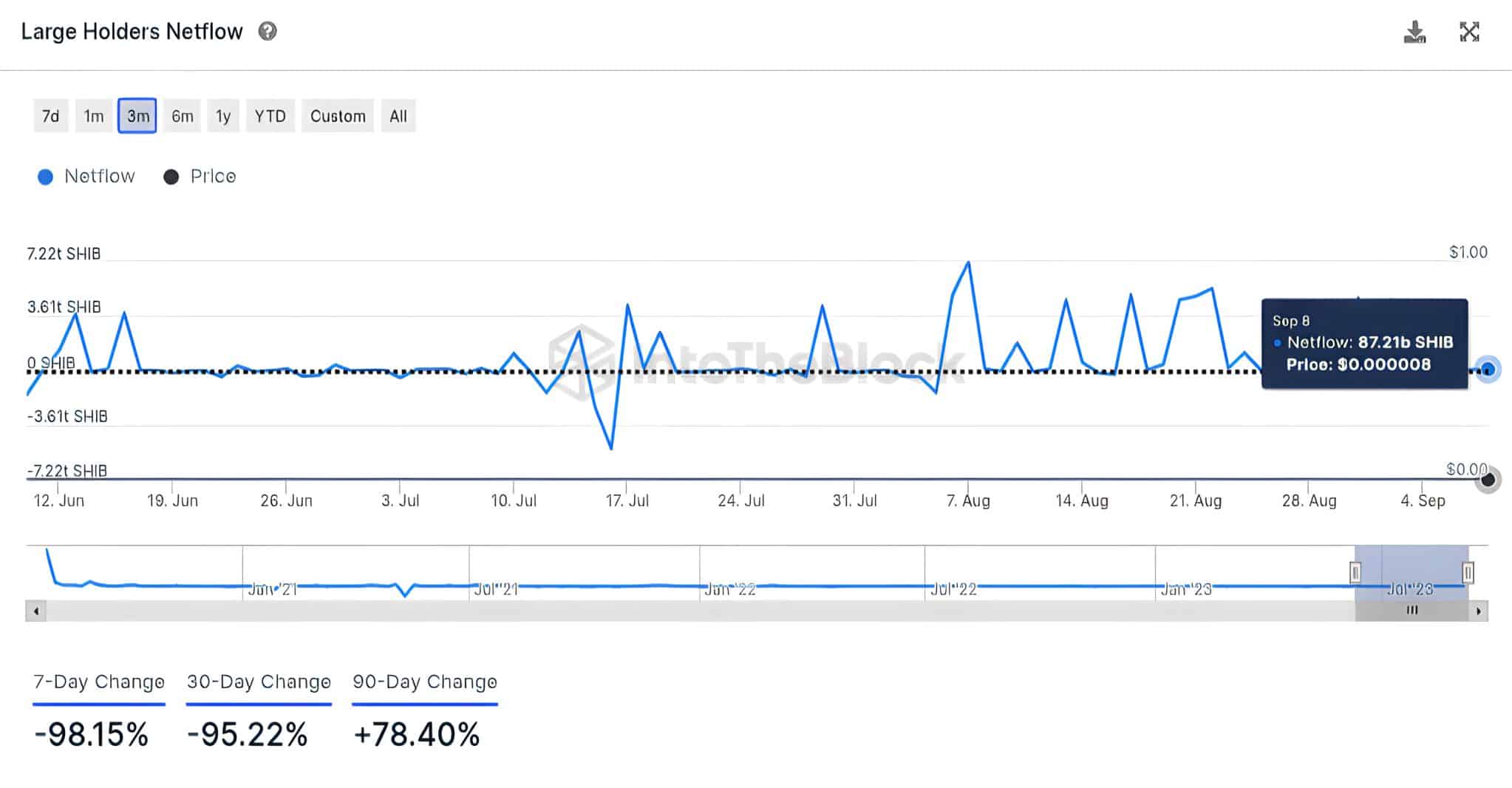 This impressive influx of large holders comes amid market turbulence and the declining rate of millionaire addresses. Meanwhile, Shiba Inu is currently trading for $0.00000762, up 1.06% over the past 24 hours.
Follow Us on Twitter and Facebook.
Disclaimer: This content is informational and should not be considered financial advice. The views expressed in this article may include the author's personal opinions and do not reflect The Crypto Basic's opinion. Readers are encouraged to do thorough research before making any investment decisions. The Crypto Basic is not responsible for any financial losses.
-Advertisement-