Let go through a detailed analysis of Bitcoin
Bitcoin week chart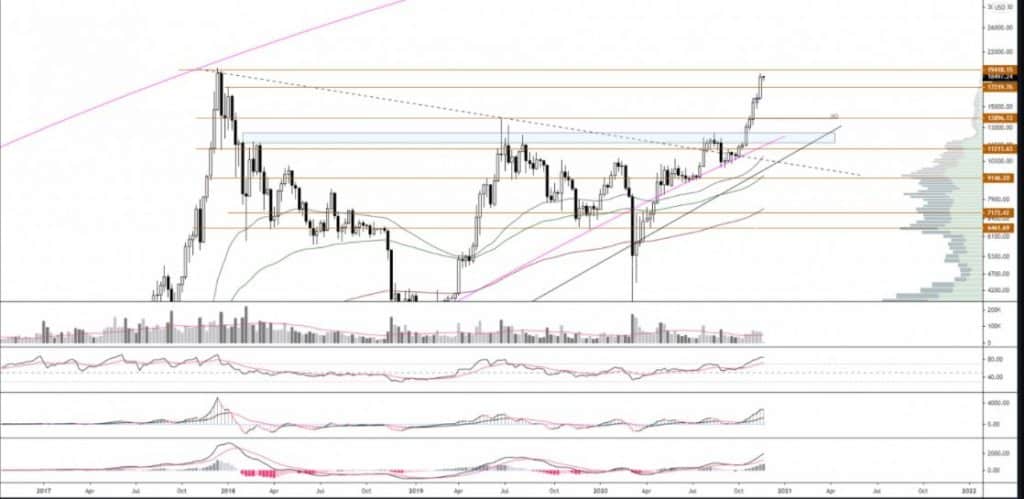 Bitcoin price has also flown past the $ 17,000 mark. There seems to be no resistance at all, and everything currently indicates that the currency will soon reach a New All-Time High. All indicators are in bull mode.
Let's go over some timeframes to see how much longer we have to wait before the $ 20,000 mark is broken.
Bitcoin day chart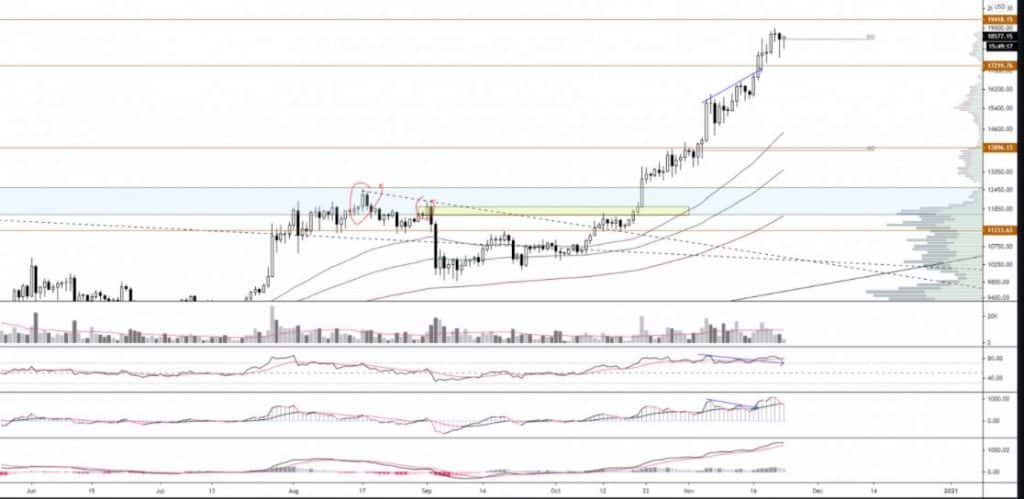 Bitcoin has again ignored a bear div in the past week. We have seen this happening regularly on the higher time frames lately. There is some small bear div on the RSI of this chart, but this divergence will not play out either.
We see that the BTC price dropped slightly yesterday, but the bulls quickly bought this back. This can be identified by the long wick at the underside of the candle.
The EMAs look great in front of the bulls, and the RSI and LBR test the EMA and signal line. Both are in bullish territory, showing quite a bit of bullish momentum.
Bitcoin 4 hour chart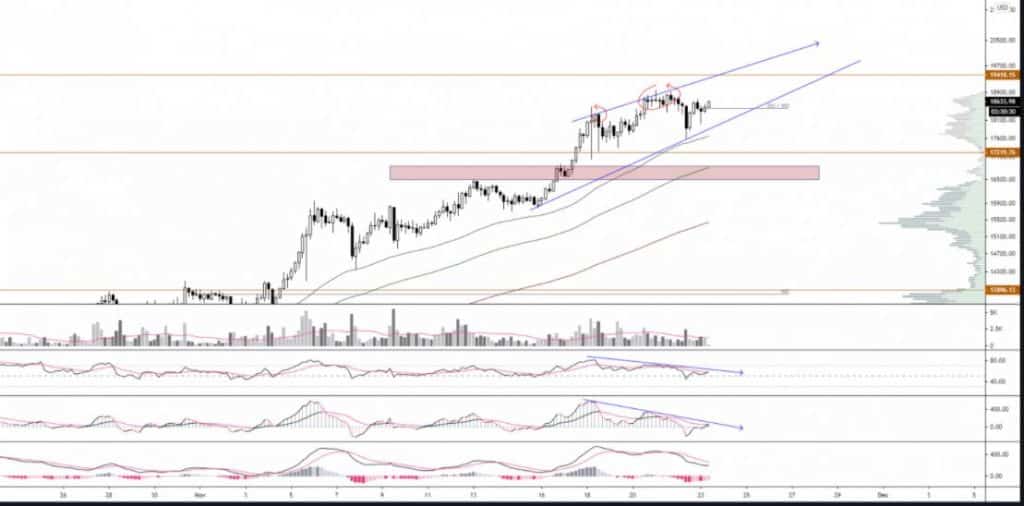 On the 4-hour chart, the bear div has played, and there has been a decline of approximately 6%, which was immediately repurchased by the bulls on the rising trend line. You could say that we are in a rising wedge, although patterns are also often ignored at the moment.
The EMAS is also bullish on the 4-hour chart, and the ema and lbr both manage to stay above the midline with the ema above them. This is still serving as resistance, but it looks like trying to cross the bullish line in the coming hours. Both also have a trend line that indicated breaking the divergence, but that seems to be converging with a possible bullish crossover on the ema.
The MACD is in bullish territory but has a bearish cross. The decline appears to be weakening, so there may be a test of the bearish crossover in the coming hours.
Conclusion
Our analyst can't help but be bullish. There doesn't seem to be a significant retrace either. If the price falls, we will find support around $ 17,219, wick to $ 16.5- $ 16.8k. When we start to see a candle close on the high time frame above $ 19,418, it is time for a new ATH.