Theta, the Theta network's native token, has entered the top 10 most valuable cryptocurrencies due to the recent price increase.
THETA overtakes LINK And LTC
Theta overtook Chainlink and Litecoin to enter the top 10th, as market capitalization of Theta rose to $12.1 billion. At the time of writing, the market capitalization of LINK is $ 11.4 billion. THETA has grown enormously. The price has increased by more than 70% in the past week. The price of the token is currently around $12.16, which means it has increased by 18.84% in the last 24 hours.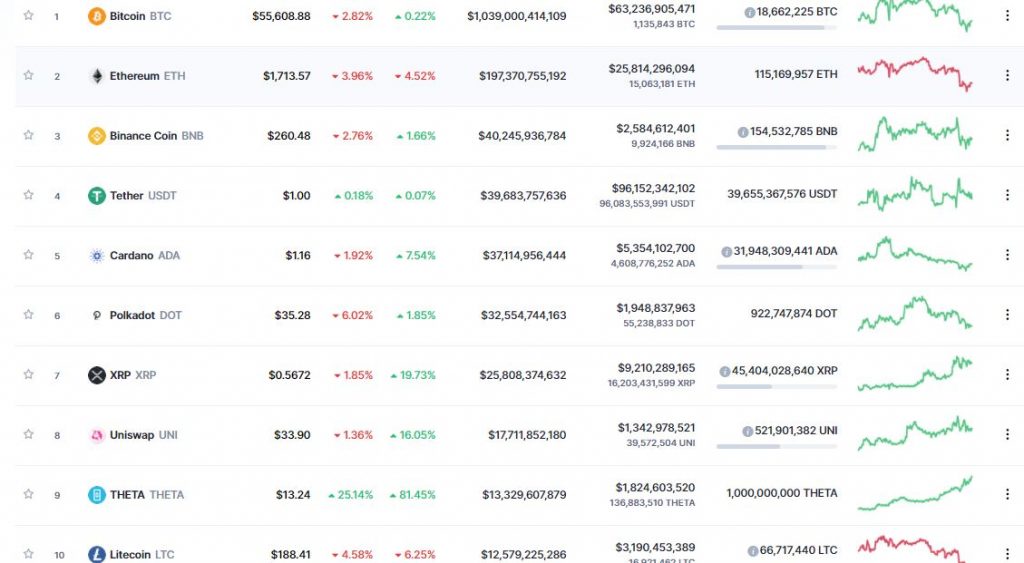 Theta Network expands
The new all-time highs for theta come shortly after Theta Labs received its second patent on designs for decentralized blockchain-based video and data delivery on March 16. Earlier in March, Theta Labs released the open source code for the Theta protocol version 2.2.0 on GitHub.
Theta Network has actively expanded its validator program and partnered with Fortune Global 500 companies such as Google, Samsung and Sony.

It has also entered into partnerships with large industrial companies such as Binance, Blockchain.com and Gumi. Theta Labs was founded in 2017 as a subsidiary of virtual reality livestreaming company Sliver.tv.