Dogecoin has a new foundation behind it and this current foundation has Vitalik Buterin as Board Advisor along with and Elon Musk representative, Jared Birchall.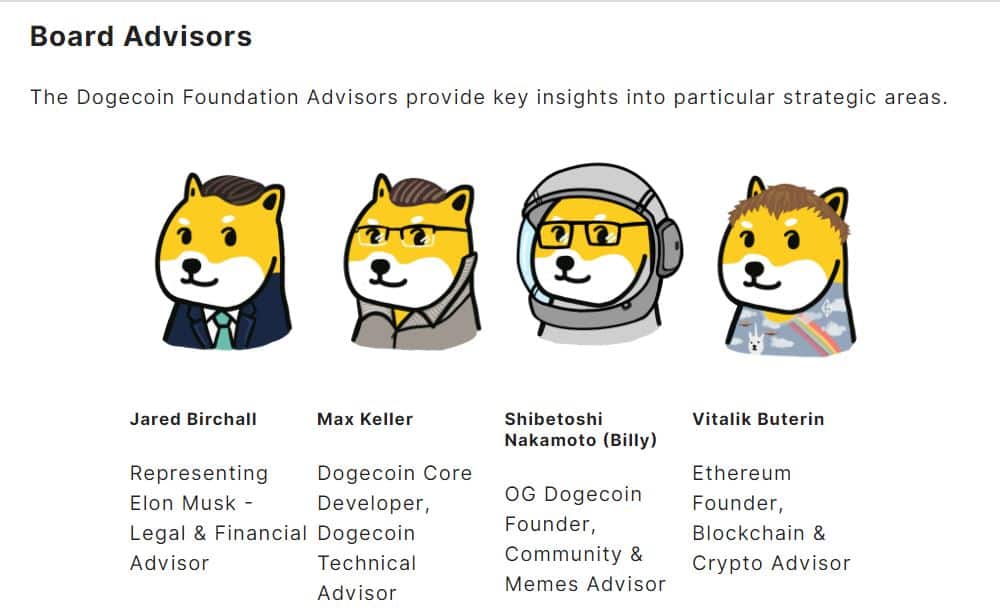 Image source: Dogecoin Foundation
The recent development was announced by Dogecoin foundation.
Dogecoin Board members includes three prominent Dogecoin community members, Jens Whichers, Gary Lachans and Timothy Stebbing along with two core developers Michie Lumin, and Ross Nicholl.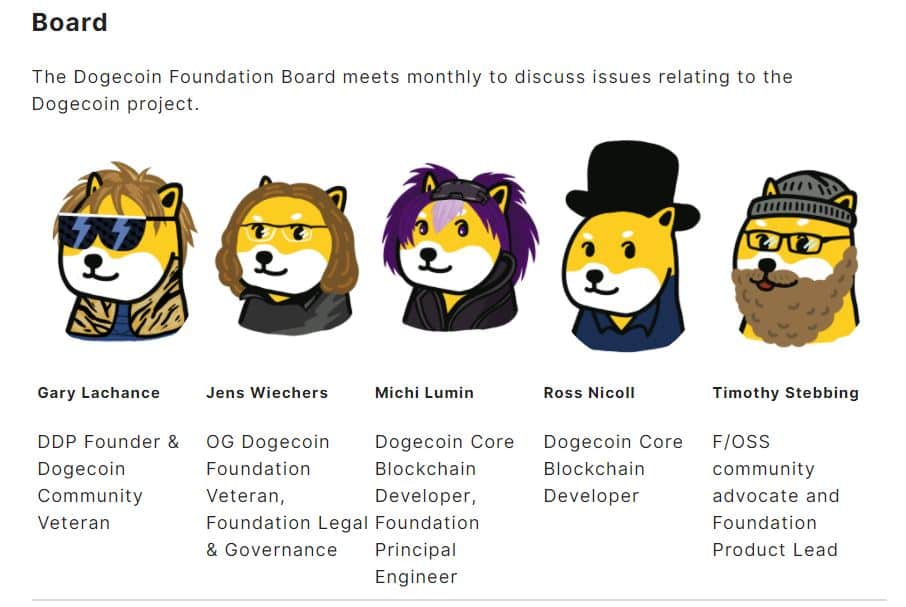 Image source: Dogecoin Foundation
The Dogecoin Foundation writes:
"The Dogecoin Foundation is not here to 'take control' of the Dogecoin Core Wallet project. We are here to accelerate the development effort by supporting current Dogecoin Core and future Dogecoin Developers to work on a full-time basis through sponsorship, as well as providing a welcome landing for new contributors hoping to help with the project.
The Dogecoin Foundation is also looking to the future of the broader Dogecoin ecosystem, and in coming weeks, will be announcing new projects that will compliment the current Core Wallet to enable faster integration and easier APIs for Financial, Social and Charitable projects wishing to use Dogecoin."
Elon Musk support for the Dogecoin is reflected in the presence of a Musk representative in Doge foundation advisory board.
Musk had previously criticized ETH and Bitcoin, saying that their transactions were slow and expensive. Musk speculated that Doge could be a better option for faster transactions and lower fees.