Hungarian bitcoin enthusiasts unveiled a statue in Budapest on Thursday that they say is the first in the world to honor Satoshi Nakamoto, the enigmatic inventor of Bitcoin.

The life-size bronze monument shows a person wearing a hoodie. The choice of the garment, which features the Bitcoin logo on its left side, was intended to emphasize Satoshi's anonymity. It was funded by four Hungarian cryptocurrency organizations.
The statue's expressionless face has a mirror-like reflective surface due to the golden aluminum. It allow people to see their own reflection, and aims to send the message "We are all Satoshi".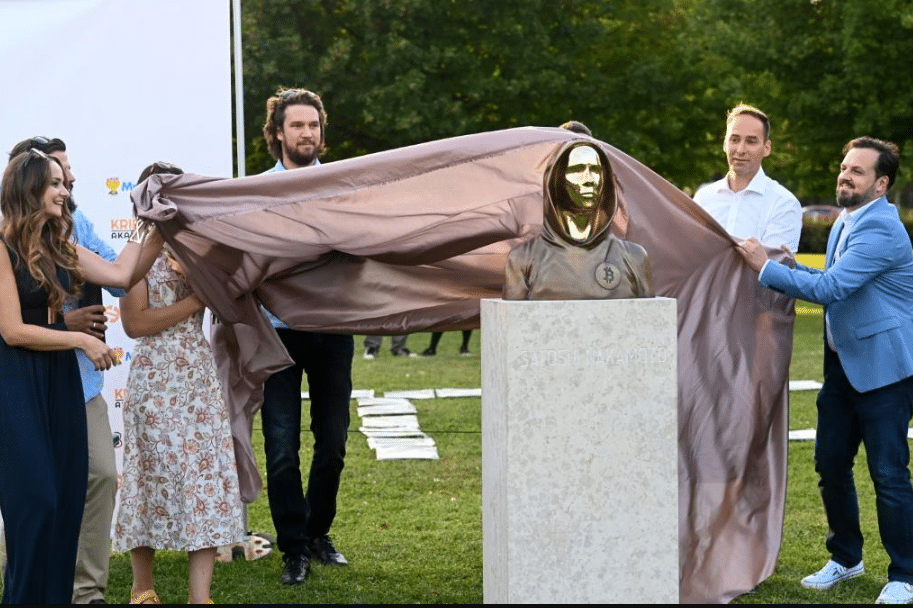 The sculpture was the brainchild of entrepreneur and bitcoin journalist, Andras Gyorfi.
Gyorfi told AFP:
"Back in March, I was researching the connection between digital art and blockchain.
And I thought: 'why shouldn't Satoshi have a statue in Budapest?
The basic concept of bitcoin is that it belongs to everyone, the people of the internet, that we are all Satoshi.
So anyone can recognize themselves when looking at the face,"
HUGE crowd at the unveiling of #StatueOfSatoshi pic.twitter.com/SFcCXXI1EX

— Barnabas Debreczeni (@keo) September 16, 2021
Created following the global financial crisis of 2008, bitcoin aspired to overthrow traditional monetary and financial institutions such as central banks.
The founding white paper, published on October 31, 2008 and written by Nakamoto, included the primary goal of processing online payments between two parties without going through a financial institution.
Since the creation of a first block of 50 bitcoins in January 2009, approximately 18.8 million BTC are currently in circulation.