- Advertisement -

October became quite successful for bitcoin miners as their BTC mining profit was $1.72 billion, almost reaching the May record of $1.75 billion.

Bitcoin miners' profit from Transaction fees was only $27.47 million – 1.62% of the total revenue. The rest of the profit came from block subsidies, amounting to 6.26 BTC per transaction block.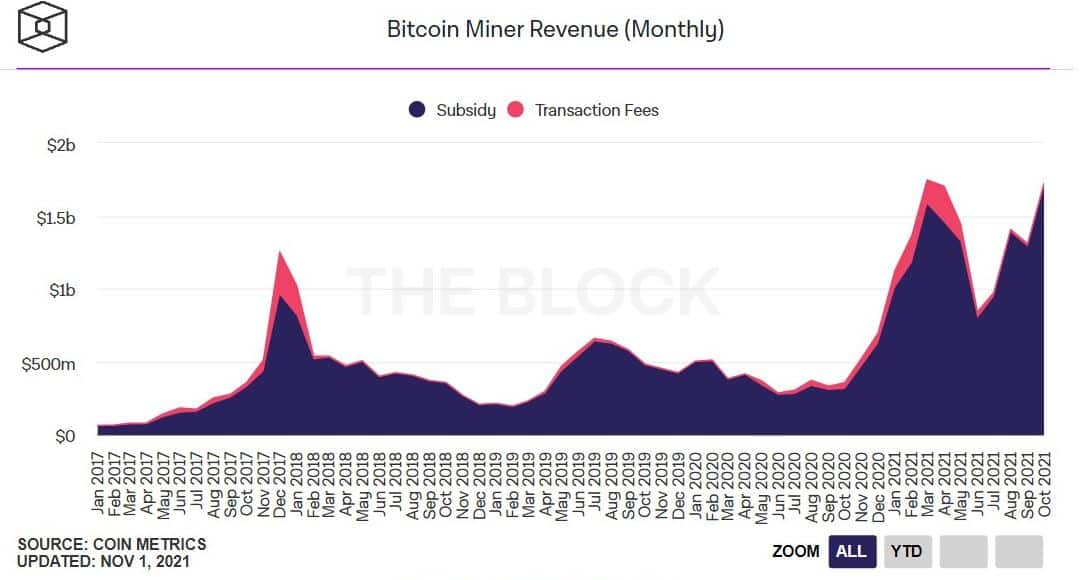 Chart Source: The Block Crypto
As a reminder, on October 20, Bitcoin reached its all-time high exceeding $66,000. Considering that Bitcoin miners receive income in BTC, it is not surprising that the earnings in US dollars almost touched the May all-time high mining profits.
At the same time, according to Kraken analysts, big miners are not selling their mined BTC. A similar trend of BTC accumulation is observed among smaller mining companies. At the end of October, the Bitcoin network hash rate returned to 188.666 Eh/s.