- Advertisement -

You Might Be Able To Use Shiba Inu (SHIB) to Purchase Real Estate Properties From Brazilian Home Builder Gafisa.
Shiba Inu's utility can be increased once again as people might be able to use the cryptocurrency to purchase real estate properties from Gafisa.
Following a partnership with Latin American cryptocurrency payment provider and exchange Foxbit, Gafisa, a Brazilian home builder, now accept crypto as a payment method for the purchase of its real estate properties.
Reason for Shiba Inu's Adoption
In a press release, Foxbit noted that Gafisa adopted the nascent asset class as a payment method because it eliminates the intermediaries involved in the traditional payment sector, as customers can directly pay for properties without much hassle.
Furthermore, Foxbit noted that the benefits associated with crypto are one of the reasons why the real estate developer decided to accept cryptocurrency as a payment method. Cryptocurrency offers fast, low-cost transactions and better cost benefits for commerce and eliminates fraud that may arise via payments.
Foxbit noted that the disruptive nature of cryptocurrencies was among the reasons Gafisa chose to adopt crypto as a payment method.
Commenting on the development, Guilherme Benevides, CEO of Gafisa Incorporadora e Construtora São Paulo, said:
"Cryptocurrency is growing in popularity every day, also expanding the possibilities of its use. There is a natural tendency to digitize payments."
Foxbit Crypto Offering 
Gafisa can now effortlessly receive over 40 cryptocurrencies supported by Foxbit, including Bitcoin (BTC), Ethereum (ETH), and Shiba Inu.
Foxbit is committed to helping businesses in Latin America accept cryptocurrency payments for their goods and services.
The payment provider has added over 40 cryptocurrencies since its inception as traders in the region can either trade these coins on the Foxbit exchange or use them to buy goods and services from businesses the company has partnered with.
Foxbit pay says:
"Foxbit Pay is a solution that allows businesses and online stores to receive their payments in cryptocurrencies, whether bitcoin or one of the other 40 currencies listed on Foxbit's exchange."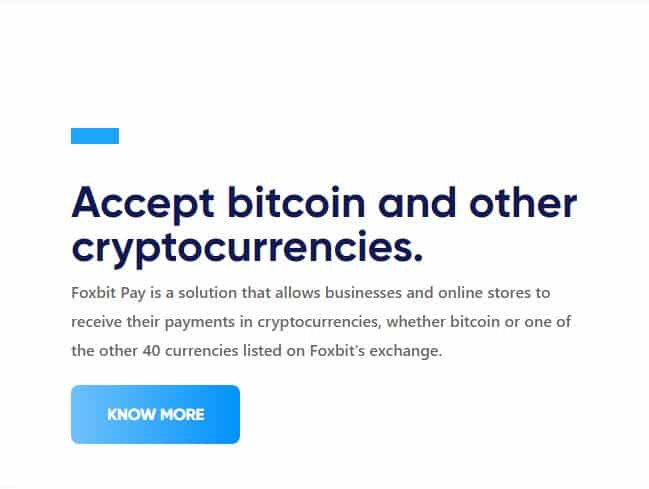 As reported previously, Foxbit added Shiba Inu to its list of supported cryptocurrencies in February 2022. Any business partnering with Foxbit can accept Shiba Inu as a payment method and 40 other cryptocurrencies that the Brazilian payment service provider supports.
Gafisa Dominating the Brazilian Real Estate Sector
Meanwhile, Gafisa is one of Brazil's real estate development pioneers. The company offers various properties such as land, residential houses, commercial hubs, as well as hotels.
The real estate developer has had remarkable growth since it was established. According to Gafisa's data, the company houses at least one out of 130 Brazilians in one of its real estate properties.