- Advertisement -

Google Displays Phishing Links When Users Search for CoinMarketCap, Binance's CZ Reveals.
Binance's Changpeng Zhao "CZ" Zhao has revealed a worrisome Google search of displaying phishing sites when users search for CoinMarketCap (CMC).
Being the most dominant search engine around, Google remains the go-to option for users looking to make searches on the world wide web; this includes cryptocurrency proponents. Due to its reputation, several users tend to place a certain amount of trust in the search engine.
Recent data suggests such trust might be misplaced, as CEO of Binance, Changpeng "CZ" Zhao, disclosed that Google tends to display phishing links whenever users do searches for top crypto price tracker CoinMarketCap (CMC).
"Google displays phishing sites when users search CMC. This affects users adding smart contract addresses to MetaMask using these phishing sites," CZ disclosed in a tweet today.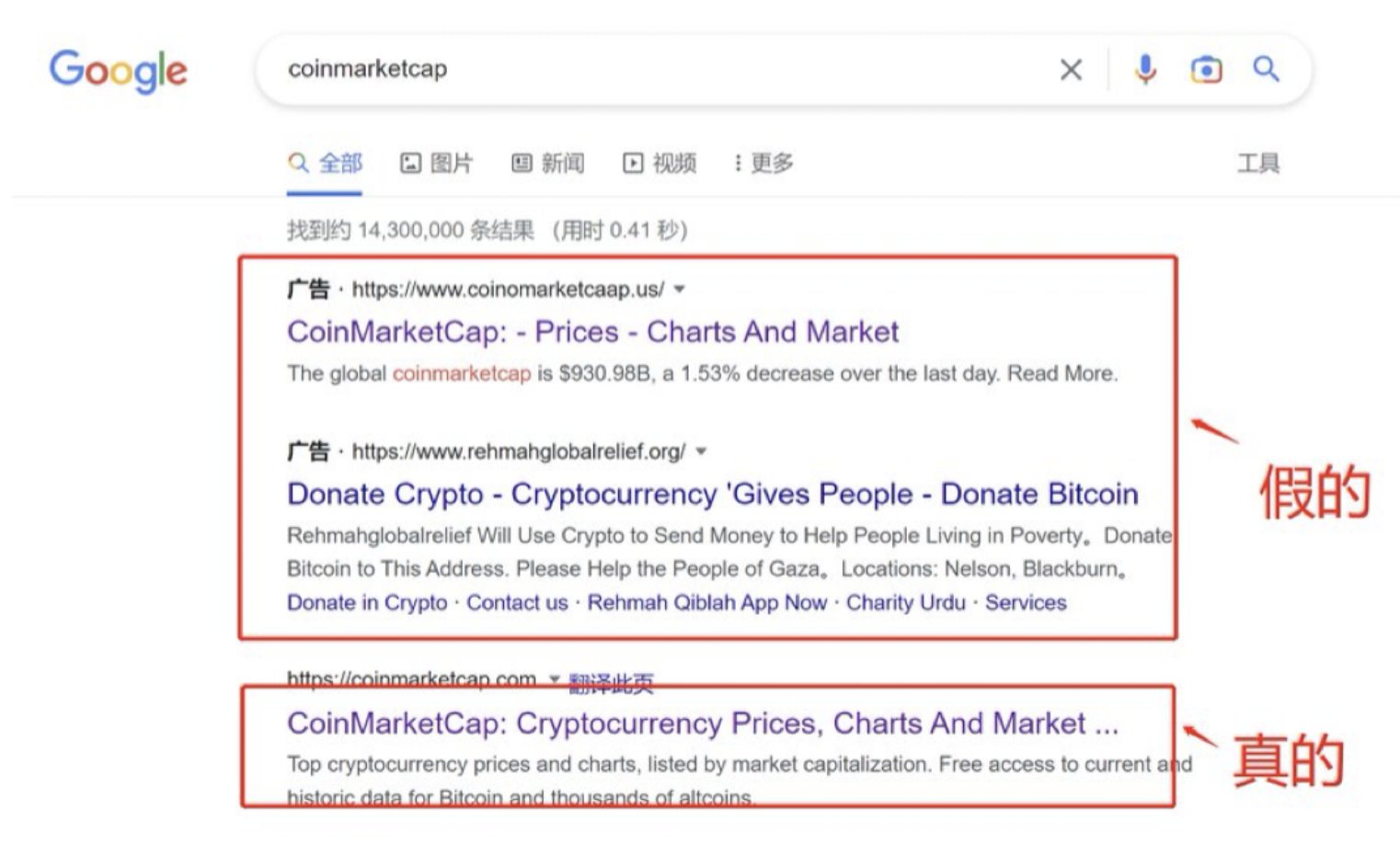 The 45-year-old Chinese-Canadian business executive shared a screenshot to corroborate his claim. The screenshot features a search for CoinMarketCap on Google, with the first two results from Google leading to phishing sites.
This trend poses a danger to unsuspecting users who might patronize these links in attempts to add smart contract addresses to MetaMask, amongst other risks. As the cryptocurrency scene sees massive growth, so do scam efforts increase.
CZ further mentioned that he and his team are looking to resolve the issue by contacting Google about the worrisome trend. Additionally, he noted that they are forewarning users about the issue to create more vigilance pending a resolution from Google.
The trend has been met with bitter condemnation from several proponents. In addition to Google displaying phishing sites, some individuals highlighted the growing concern of what appears to be a bot invasion on Crypto Twitter, as several tweets from top crypto personalities have been riddled with bot comments linking to phishing sites.
As The Crypto Basic previously reported, the founder of Cardano, Charles Hoskinson, August, lamented the increasing rate of bot activity in the comment section of tweets on Crypto Twitter. Recall that Elon Musk's initial Twitter buyout deal was prompted by his concerns about bots contributing massively to Twitter's user base as he wanted to eliminate Twitter bots.
Google and Twitter are two tech giants that expose the community to several crypto-related contents. If scam artists leverage these platforms to defraud unsuspecting users, it raises a serious concern, as crypto-related scams have recently seen a massive surge.
A recent report from Solidus Labs revealed the growing rate of cryptocurrency scams, as it flagged close to 200,000 rug pulls and smart contract scams, with 15 newly-deployed scams detected every hour.