Do Kwon Says It Isn't Difficult Forming An Alliance Between Old and New Terra Blockchains.

Kwon hints at a possible alliance between Terra 2.0 and Terra Classic
In a Whatsapp conversation shared recently by LUNC DAO, Do Kwon, the founder of Terra, revealed the possibility of an alliance between Terra Classic (LUNC) and Terra 2.0 (LUNA) blockchains.
Kwon noted that it would not be difficult to ally with Terra Classic. However, his main concern is getting the Terra Classic community to ensure a software update proposal passes.
Suggestions to Align Both Terra Chains
He made this known by suggesting possible interoperability between the old and new Terra blockchains. During the chat, a LUNC core developer proposed several ways both blockchains can thrive.
"Quick thoughts [about] LUNC and LUNA. What if we envisioned a twin moon in the sky scenario where the whole was greater than the sum of the parts?" the LUNC core developer said.
Some of the suggestions made by the developer include upgrading LUNC to parity, forming an interchain alliance between LUNC and LUNA, rewarding post-crash LUNC holders, and launching LUNA apps on the Terra Classic network.
Furthermore, the LUNC core developer also suggested creating an aligned incentive where both LUNA and LUNC holders will compete in a head-to-head gaming battle. 
"Down the road, I am imagining the possibilities for aligned incentives and stuff like games where the LUNC crowd could go head to head with LUNA, etc. But you guys will have more ideas," the LUNC core developer said.
Reacting to the proposal, Kwon said:
"Forming an alliance with LUNC isn't hard – as long as a software upgrade proposal can pass from that side."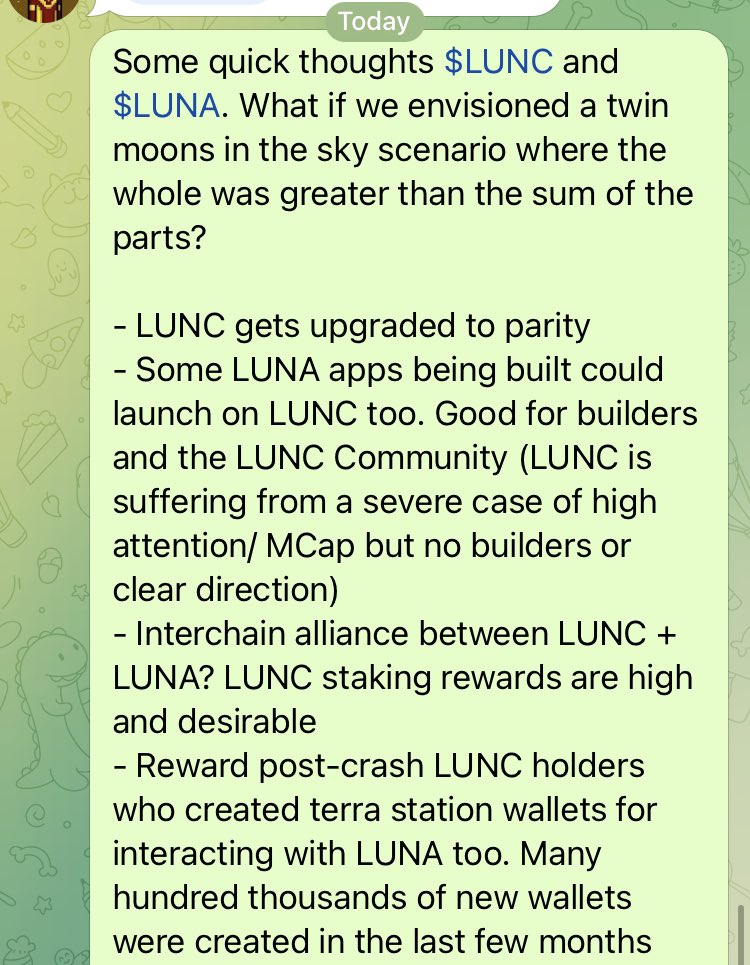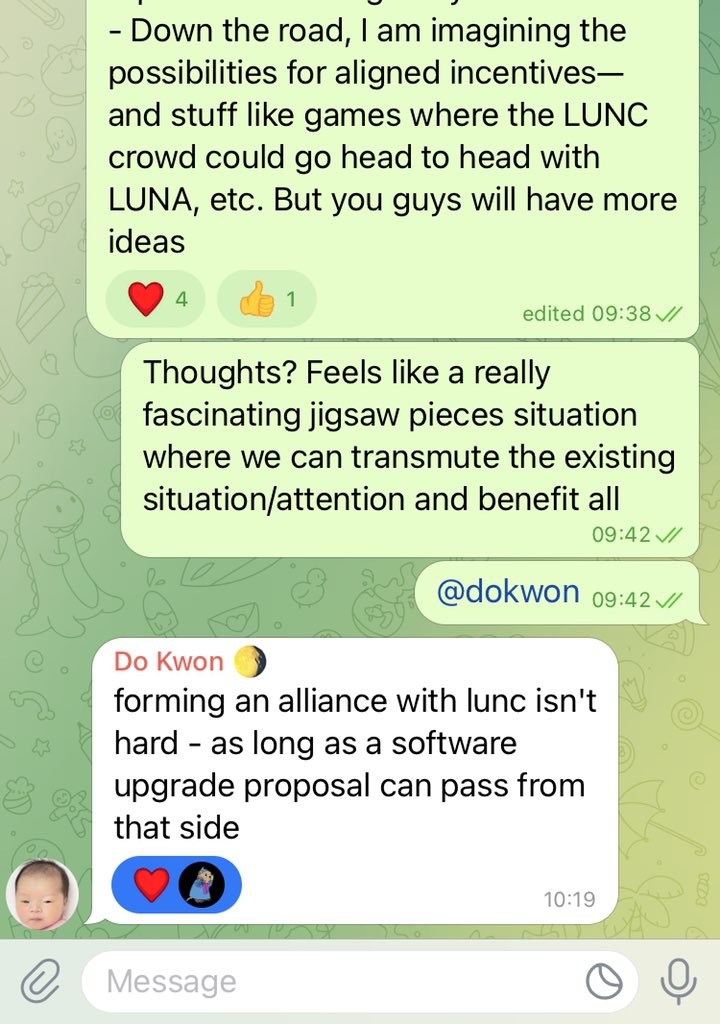 Terra Crisis
Following the collapse of the Terra ecosystem, the team and the community had different views on how to make investors whole again. While the community wanted a huge portion of the token's total supply to be burnt, the team, led by Do Kwon, created a new chain entirely dubbed Terra 2.0.
Upon the launch of Terra 2.0, the old Terra chain, now referred to as Terra Classic, was abandoned by the team, leaving the community to seek ways to revive the project from the dust.
Terra 2.0 is currently being pioneered by the Terra team, while Terra Classic is now a community-driven project. However, the recent suggestions could lead to a collaboration of both chains to hasten the revival of the Terra ecosystem.
Follow Us on Twitter and Facebook.
Disclaimer: This content is informational and should not be considered financial advice. The views expressed in this article may include the author's personal opinions and do not reflect The Crypto Basic's opinion. Readers are encouraged to do thorough research before making any investment decisions. The Crypto Basic is not responsible for any financial losses.
-Advertisement-