The move aims to give investors access to a wide array of trading options when trading in SHIB.
KuCoin, a leading Seychelles-based cryptocurrency exchange, has introduced more trading options for Shiba Inu (SHIB) on its platform. The move brings the number of SHIB trading pairs on KuCoin to six across the Spot and Futures markets and allows investors to pick from a wide range of trading alternatives.
SHIB BPP – a prominent community-driven Twitter handle dedicated to providing Shiba Inu updates – called attention to the development in a recent tweet, expressing gratitude to the KuCoin team for the move. Recall that KuCoin officially listed Shiba Inu in May 2021.
ShibArmy appreciates you introducing more $SHIB trading options: @kucoincom 🙏🙏

— $SHIB BPP (@ShibBPP) February 9, 2023
KuCoin has not released any announcement on the development as of press time, but a look at its platform reveals that SHIB trading pairs across all markets have been increased to six. On the Spot market, the pairs available are SHIB/USDT, SHIB/USDC, SHIB2L/USDT, SHIB2S/USDT, and SHIB/DOGE. On the Futures market, the only pair available is SHIB PERP/USDT, with up to 20x leverage.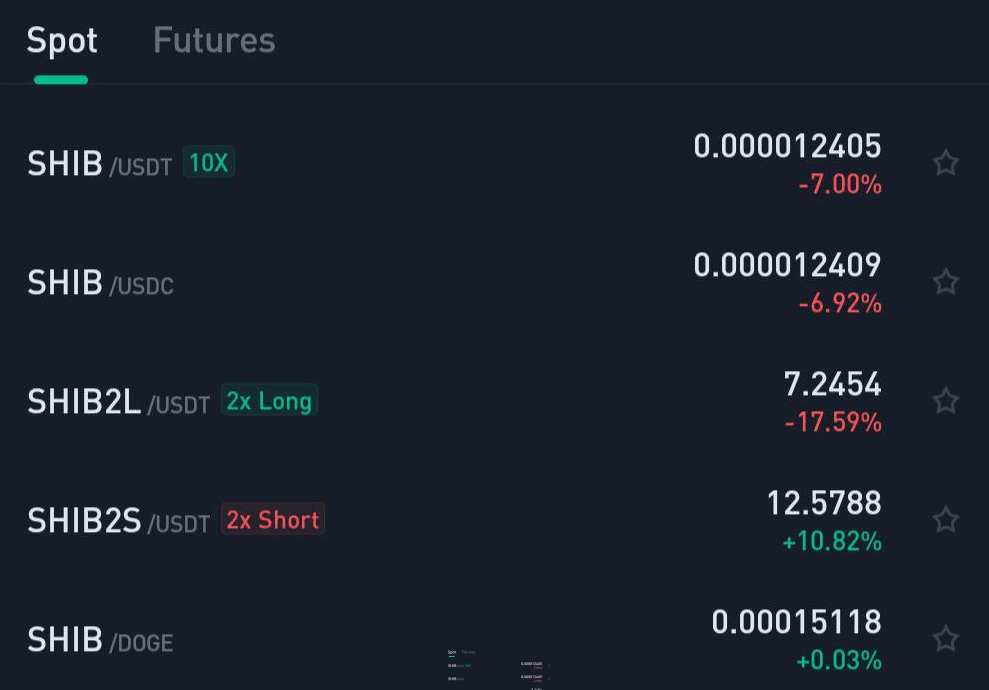 The SHIB2L and SHIB2S tokens are leveraged assets directly linked to Shiba Inu's price movements, according to KuCoin. While SHIB2L goes 2x long, the SHIB price action through Futures trading, and SHIB2S goes 2x short the asset's price movement through a similar mechanism.
SHIB's Popularity Among KuCoin Users
The augmentation of the trading pairs had become necessary due to Shiba Inu's increasing popularity among KuCoin users. SHIB is currently securing the third position on KuCoin's trending list, only below Ethereum (ETH) and SingularityNET (AGIX), due to the surge in Shiba Inu searches on the platform. The asset is also top 6 on the KuCoin hot list.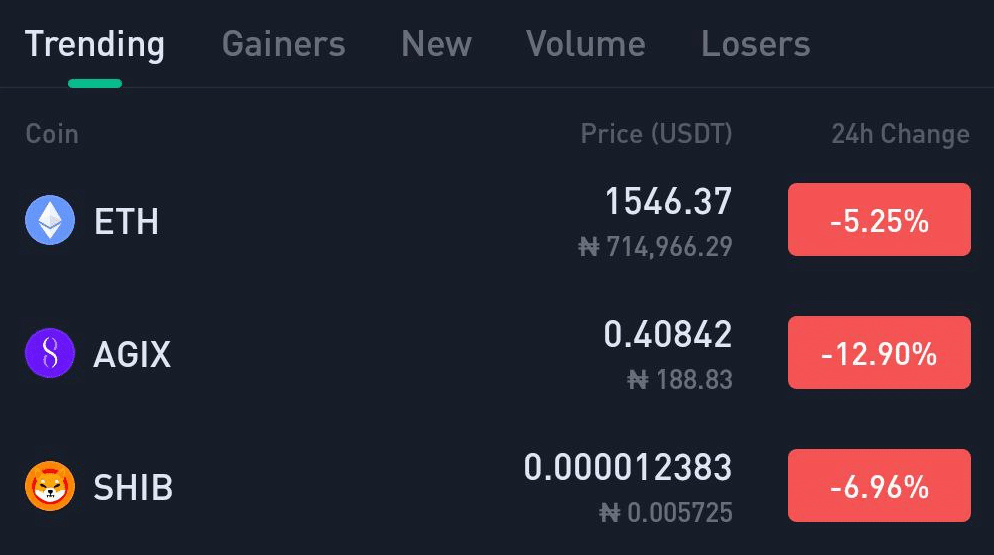 When KuCoin provided weekly updates on the top searches on its platform, these disclosures revealed that SHIB persistently retained a top 10 spot on the trending list every week from June to September last year. Due to SHIB's popularity among KuCoin investors, the exchange was reported to hold 4.43T Shiba Inu as reserves two months back. This amount has increased to 4.55 trillion as of press time.