It follows a period of intense criticism as the Twitter boss.
Elon Musk has jokingly unveiled a dog as the new chief executive officer of Twitter.
"The new CEO of Twitter is amazing," Musk wrote, sharing a picture of the dog signing a mock contract to become CEO in a tweet today.
The new CEO of Twitter is amazing pic.twitter.com/yBqWFUDIQH

— Elon Musk (@elonmusk) February 15, 2023
"So much better than that other guy!" Musk asserted in response to his tweet.
Notably, the Twitter boss has followed up this tweet with two others. The first shows the dog with what appears to be balance sheets asserting that "He's great with numbers!" The second one shows the mock Twitter boss in a Steve Jobs-like outfit, with Musk adding that it has style.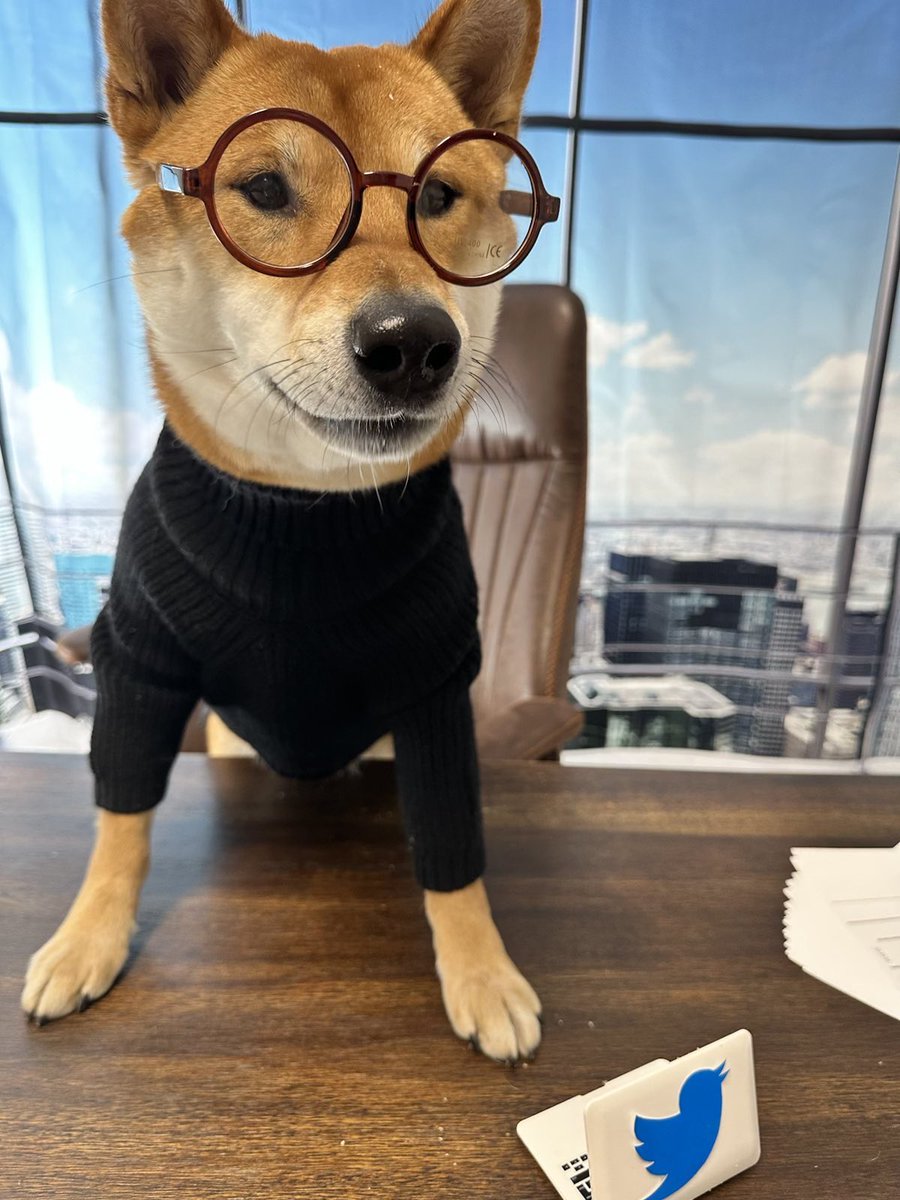 The tweets come as the billionaire has remained the subject of intense criticism since taking over the social media company. Recall that last December, Musk had asserted that he would step down as Twitter boss after he found someone who could keep the platform "alive."
At the time, the Twitter chief, or chief Twit as he sometimes calls himself, asserted that the company was on the fast lane toward bankruptcy, noting that whoever took over would be faced with an uphill task. In recent tweets, Musk has claimed that the firm could be out of danger, saying it is "trending to breakeven."
Meanwhile, his latest tweets have unsurprisingly sparked excitement in the crypto community, especially among lovers of doggy-themed meme coins. While the billionaire is known to favor DOGE, others have tried to draw links with other tokens like SHIB and FLOKI.
Could this be $SHIB or $FLOKI?

— David Gokhshtein (@davidgokhshtein) February 15, 2023
Shiba Inu, lead developer, Kusama also reacted to Musk's tweet:
— Shytoshi™ (@ShytoshiKusama) February 15, 2023
Notably, all of these meme coins are showing gains at press time. However, it is unclear if this results from the billionaire's tweets, as the crypto market is generally in the green today. That said, FLOKI is the highest gainer in the last 24 hours, up 41.65% at the time of writing, as the contract in the first tweet saw "Floki" filled in as the name. Conversely, DOGE and SHIB are up only 5.61% and 3.52%, respectively, within the same period.