The VeChain Foundation recently inked a significant partnership with Boston Consulting Group.
VeChain (VET) has been caught up in the prevailing bearish storm despite several notable developments from the VeChain Foundation, the non-profit in charge of the VeChain network. However, the latest moves have sparked speculations of a breakout.
With a current value of $0.02457, VET has gained 55% since the start of the year. The asset rallied to a six-month high of $0.03255 last month as it leveraged the market-wide uptrend. Nonetheless, its campaign was short-lived, as the bears took control of the scene shortly after.
The asset has since seen intermittent declines, resulting in a low of $0.02356 today. Notwithstanding these declines, Crypto Koolaid, an anonymous analyst, cited a bullish pattern recently formed by VET. He highlighted that this pattern was observed in April 2019 and preceded a 192% surge in the asset's value a few months later.
Here's what $VET (1D) did in that same periode in 2019… almost a 3x #vefam #vechain #vetust https://t.co/iDkQU2YDha pic.twitter.com/HjVbfCOiGu

— Crypto Koolaid (@Koolaid_crypto) March 6, 2023
Another analyst called attention to a bullish divergence observed on the 1-hour VET chart and a prevailing falling wedge pattern. These two patterns are crucial in identifying a potential price reversal to the uptrend.
$VET bullish divergence + falling wedge, observing pic.twitter.com/17zISnqkIm

— Chartmeleon (@ChartmeleonTB) March 6, 2023
A falling wedge is formed when the price of an asset is in a downtrend, and the price action is contained within two converging trendlines that slope downward. A bullish divergence occurs when the asset's value makes a new low, but its indicator makes a higher low. This suggests that while the VET still makes lows, the downward momentum weakens, indicating a potential reversal.
Vechain (VET) To $1
Meanwhile, the asset is down 13.86% in the past week, currently trading for $0.02457. Analysts from Changelly forecast a maximum price height of $0.48 for VET by 2030, asserting that the asset's goal to claim the $1 price could be achieved in 2032.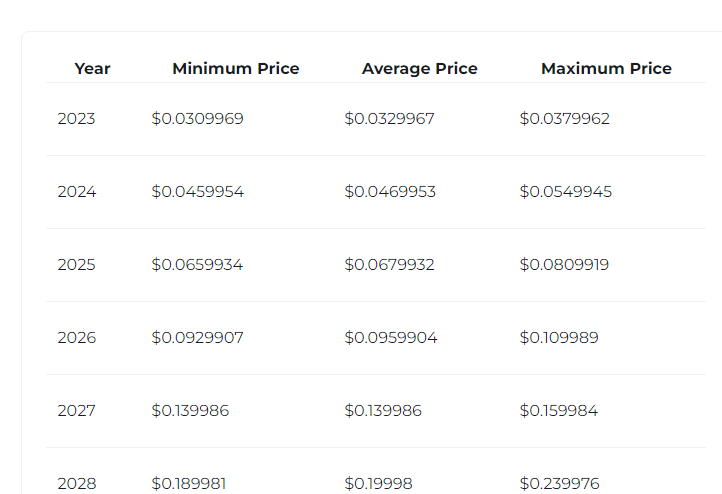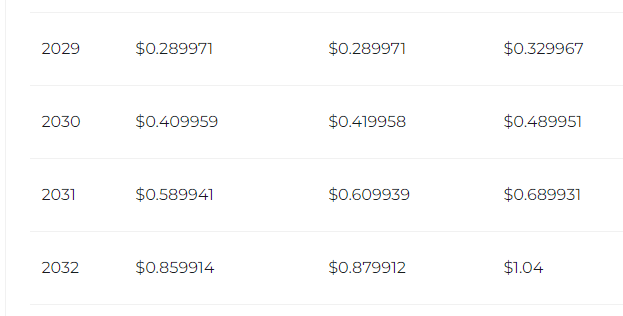 VeChain's Growth-oriented Strategies
These analyses come on the heels of the latest bullish development surrounding the VeChain Foundation. The Foundation yesterday announced a strategic partnership with the esteemed Boston Consulting Group (BCG) to bolster its sustainability strategy and communication plan.
The Foundation has also made available a Whitepaper outlining its roadmap for extending to Q1 2024.
It is worth noting that last month, VeChain introduced VeWorld, its very own decentralized self-custody wallet, as part of its drive to attract crypto enthusiasts to its diverse portfolio of crypto-focused products.
On Feb 15th, Vechain also opened its new headquarters in Europe. All these developments suggest positive building that can eventually lead Vechain to $1.