The cryptocurrency realm is ablaze with excitement as a multitude of new tokens emerge, some delivering staggering returns exceeding 100 times for their fortunate holders in a matter of days, captivating the attention and envy of investors worldwide.
Throughout the years, coins such as Dogecoin have made remarkable returns for savvy buyers who have had the foresight and perhaps the luck to buy and sell at the right time. The world of crypto is no stranger to celebrities, and none is more vocal in this space than Elon Musk.
Today, we discuss high growth crypto coins Shiba Inu (SHIB), as well as Dogecoin ($DOGE) and its long-standing relationship with Elon Musk, and we will also introduce ApeMax, a new crypto coin with state of the art tokenomics that lets you stake on your favorite celebrities.
ApeMax Coin: Buy now during the presale to enjoy a competitive price
Gear up for a game-changing cryptocurrency experience with ApeMax, an extraordinary coin that disrupts traditional staking models with its revolutionary Boost-to-Earn mechanism, presenting a myriad of earning possibilities for stakers. With ApeMax, token holders can engage in staking across a diverse spectrum of entities, including prominent celebrities and groundbreaking DeFi protocols.
Don't miss out on the exclusive ApeMax coin presale, where you have a limited time to purchase tokens at highly competitive prices. As each day passes, the price of ApeMax coins rises, emphasizing the importance of moving fast to secure the best possible price. In the crypto world, those who identify the potential of a new token early on often enjoy significant rewards. Keep an eye on ApeMax coin as it has gained recognition as one of the best new crypto presales to look out for.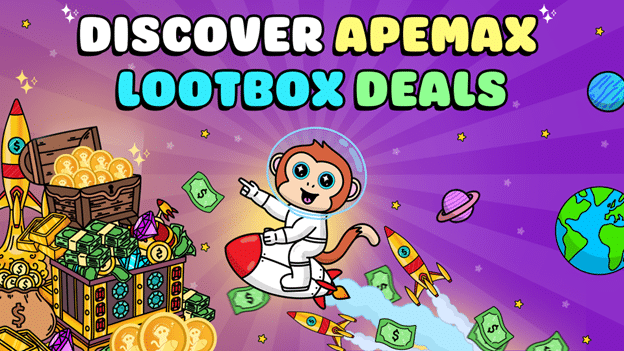 What is Dogecoin and what is Elon Musk saying about it?
Dogecoin is a cryptocurrency that was created as a lighthearted and fun alternative to Bitcoin. It features the Shiba Inu dog from the "Doge" internet meme as its logo. Initially started as a joke, Dogecoin gained a significant following and community support.
Dogecoin operates on its own blockchain and is often used for tipping content creators and supporting charitable causes. Despite its origins, Dogecoin has gained attention in the cryptocurrency market and has become a popular digital currency.
Historically and still today, Elon Musk has been and continues to be one of the most vocal supporters of Dogecoin. In April this year, Elon Musk, then CEO of Twitter, temporarily changed Twitter's logo from its iconic blue bird to the notorious meme image of Doge.
Although Elon Musk has long been an advocate of Dogecoin and its many unique characteristics, he has cautioned people to be prudent and not buy beyond their means. Elon Musks reminds us all to be careful when approaching crypto investments. That being said, it is also important to note that the meteoric success of Dogecoin has created many new freshly minted millionaires over the years.
What is Shiba Inu and what is new with Shiba Inu?
Shiba Inu coin is a relatively young and dynamic cryptocurrency that has become popular as a result of its similarities to Dogecoin. Shiba Inu's market cap is over $4.5 billion according to reliable data from CoinGecko, demonstrating the demand for this token. According to several analysts monitoring the situation closely, several crypto whales have renewed their interest in this token as evidenced by several new movements on the blockchain.
Moreover, Shibarium, Shiba Inu's Layer 2, and its testnet, referred to as Puppynet, have accomplished important milestones, namely surpassing 11.5 million transactions on their testnet.
What does the future look like for Dogecoin, Shiba Inu, and ApeMax?
In conclusion, this article discusses high potential and popular coins Shiba Inu, as well as Dogecoin and its interesting relationship with tech titan Elon Musk. We also introduce a new coin, ApeMax, which is sending waves throughout space and even dubbed by some as a new rising star.
For those wishing to learn more about ApeMax, you can go explore the new ApeMax presale at the official website at the link below.
Follow Us on Twitter and Facebook.
Disclaimer: This content is informational and should not be considered financial advice. The views expressed in this article may include the author's personal opinions and do not reflect The Crypto Basic's opinion. Readers are encouraged to do thorough research before making any investment decisions. The Crypto Basic is not responsible for any financial losses.
-Advertisement-