Top Shiba Inu whale adds $10 million worth of SHIB to her portfolio in a single transaction, bringing total balance to 5.28 trillion SHIB valued at $35 million.
Etherscan.io data reveals that the 20th biggest Shiba Inu whale recently received 1,500,000,000,000 (1.50 trillion) SHIB, valued at $10,027,070 ($10.02 million) from an unknown wallet in the past 24 hours. The accumulation occurred in a single transaction executed about 4 hours from press time.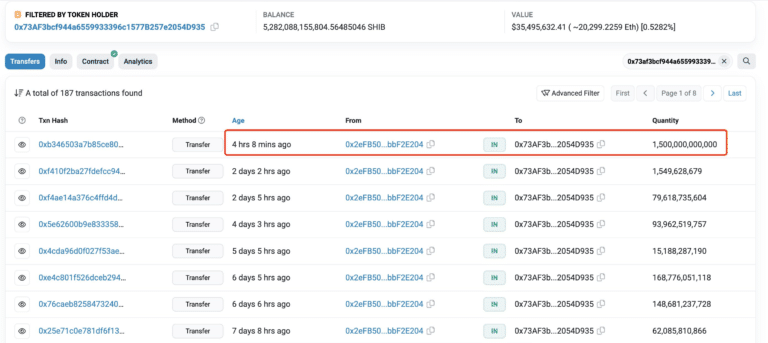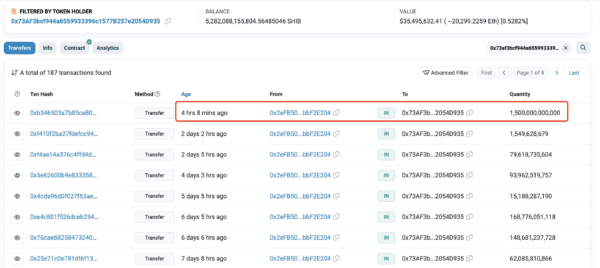 This whale has been active since May 16, having transferred a staggering 20,000,000,000,000 (20 trillion) SHIB, worth $176,800,000 ($176.80 million) to a mysterious wallet through four separate transactions.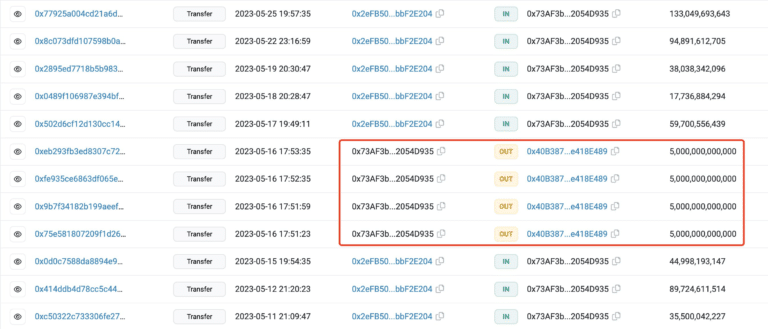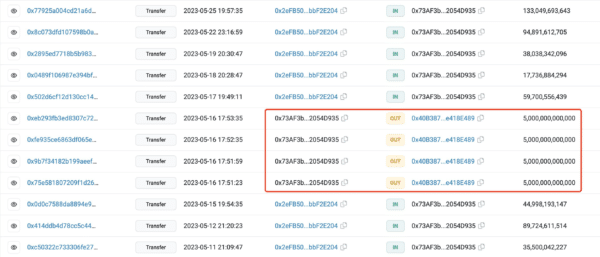 The address has accumulated 2,007,776,460,076 (2 trillion) SHIB, worth $13,421,403 ($13.42 million) in the last seven days. As of press time, the whale holds a total balance of 5,282,088,155,804 (5.28 trillion) SHIB, worth $35,495,632 ($35.49 million).
This unknown whale's interest in Shiba Inu has intensified as the price of SHIB has dipped, approaching a critical support level of $0.00000549 on the daily chart. Presently, Shiba Inu is trading 23.4% lower compared to the past thirty days and 16% lower over the past seven days.
Moreover, Shiba Inu is undergoing several notable developments within its ecosystem. As reported by The Crypto Basic, Shytoshi Kusama, the lead developer of Shiba Inu, recently hinted at the possible launch of the highly-anticipated Shibarium mainnet in early July during a telegram chat.
Meanwhile, Lucie, an official from the Shiba Inu team, shared her thoughts on the best launch time for Shibarium. According to Lucie, the Shibarium mainnet will likely be launched between the second and third quarters of this year. However, she confirmed that she was not certain.
Follow Us on Twitter and Facebook.
Disclaimer: This content is informational and should not be considered financial advice. The views expressed in this article may include the author's personal opinions and do not reflect The Crypto Basic's opinion. Readers are encouraged to do thorough research before making any investment decisions. The Crypto Basic is not responsible for any financial losses.
-Advertisement-