XRP proponents express enthusiasm regarding the possible asset listing on Gemini, as data indicates XRP's appearance on Gemini's market page.
Gemini has repeatedly shown interest in listing XRP following the ruling declaring the asset a non-security. Amid the anticipation from the XRP community, proponents have dug up data that suggests a possible listing, but uncertainties abound.
A pseudonymous XRP community influencer first triggered these speculations, citing XRP's presence on Gemini's market page. The individual claimed that the exchange had already listed XRP and trading would commence soon.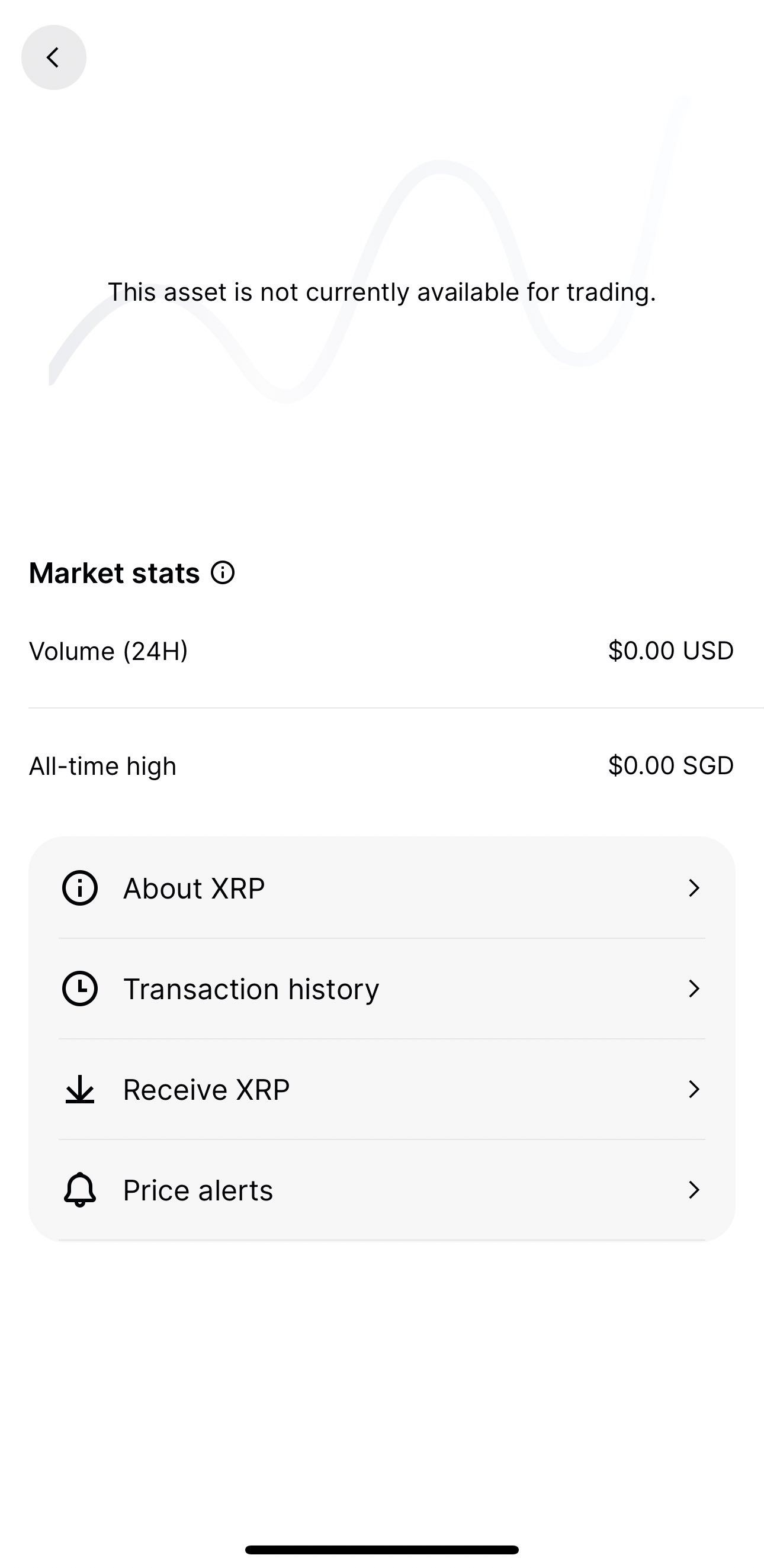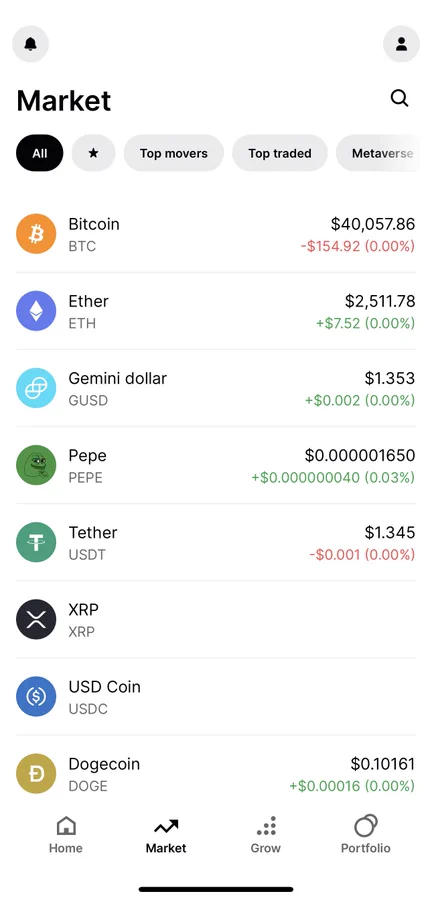 Dig Perspectives, an XRP community figure called the public's attention to the disclosure amid growing excitement among investors seeking to see the asset listed on Gemini. "XRP on Gemini," he exclaimed.
#XRP on #Gemini! https://t.co/0lRRtctPws

— Digital PerspectivesPermaBull🪝 (@DigPerspectives) August 10, 2023
However, this claim has met varied responses, and rightly so. Notably, XRP's presence on Gemini's market page does not necessarily indicate that the exchange has listed the asset. As of press time, Gemini has not opened any support for XRP, including trading, deposits and withdrawals.
Analyzing the Facts
It is important to note that, like several other centralized exchanges, Gemini includes crypto assets on its market page for visibility purposes. The market page functions as a price-tracking resource on the platform but does not necessarily suggest that the exchange supports its hosted assets.
Gemini has numerous crypto assets on its market page that are unsupported. These tokens include Helium (HNT), Biconomy (BICO), Raydium (RAY), Binance USD (BUSD), and 1inch (1INCH). Like XRP, Gemini does not support trading, deposits, or withdrawals for these crypto assets.
In addition, a look at the Gemini web app further confirms that the exchange currency does not support XRP at the time of reporting. "We currently don't offer this token," Gemini says on the XRP page despite hosting it on its market section.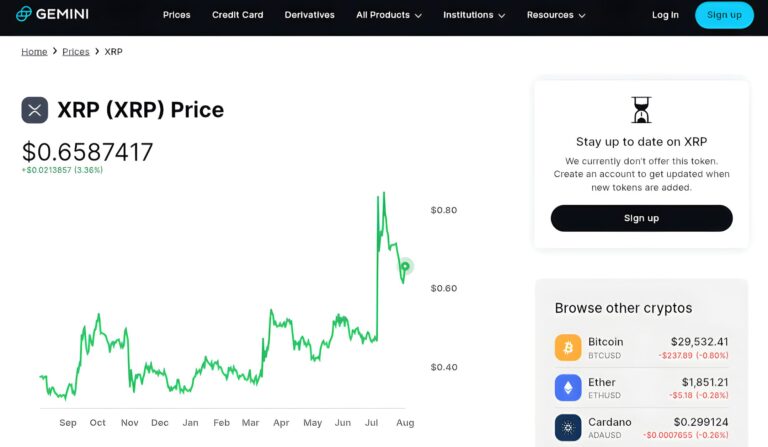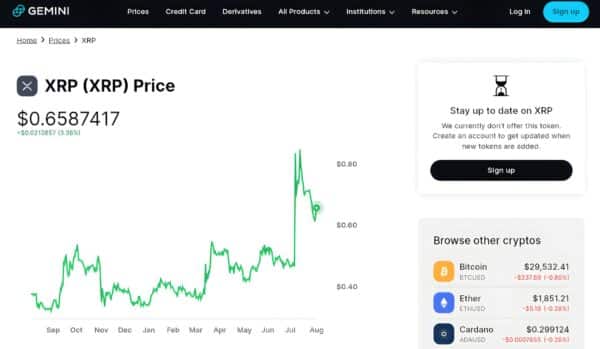 Gemini's Readiness to List XRP
These speculations sprang up shortly after Gemini delivered an XRP-focused teaser on X (fka Twitter). "xpressing xcitement about xrp," the exchange disclosed on Tuesday, as reported by The Crypto Basic. The post garnered significant attention, triggering anticipation.
Gemini also disclosed its readiness to list XRP immediately after the Ripple vs. SEC case ruling surfaced on July 13. Gemini co-founders Tyler and Cameron Winklevoss commented on the verdict, highlighting its significance to the broader crypto industry.
However, the exchange failed to list XRP like other exchanges. Gemini stood out as the only platform that had never listed XRP. This reality contributed to their reluctance. Despite the recent speculations, there is no confirmation that they have listed the asset at the time of reporting.
Follow Us on Twitter and Facebook.
Disclaimer: This content is informational and should not be considered financial advice. The views expressed in this article may include the author's personal opinions and do not reflect The Crypto Basic's opinion. Readers are encouraged to do thorough research before making any investment decisions. The Crypto Basic is not responsible for any financial losses.
-Advertisement-