Mastercard recently spotlighted Ripple as its new CBDC partner amid plans to leverage the growing interest centered around CBDCs.
Global payment processing giant Mastercard is exploring avenues to capture the expanding Central Bank Digital Currency (CBDC) market. Part of its efforts in penetrating the scene involved recent partnerships with CBDC leaders, including Ripple.
Mastercard Exploring the CBDC Scene
Mastercard disclosed the development in a recent media release. The report highlights the growing prominence of CBDCs in the financial scene and central banks' current obsession with them.
This pattern underscores the potential of CBDCs to dominate the financial scene. As a result, Mastercard is looking to leverage the increasing interest to seal its position in the CBDC scene. 
Mastercard Partners with Ripple
To this end, the global payment processing firm introduced its CBDC Partner Program. Mastercard is partnering with prominent CBDC leaders and payment giants with this program to help central banks better understand CBDCs and enforce proper implementations.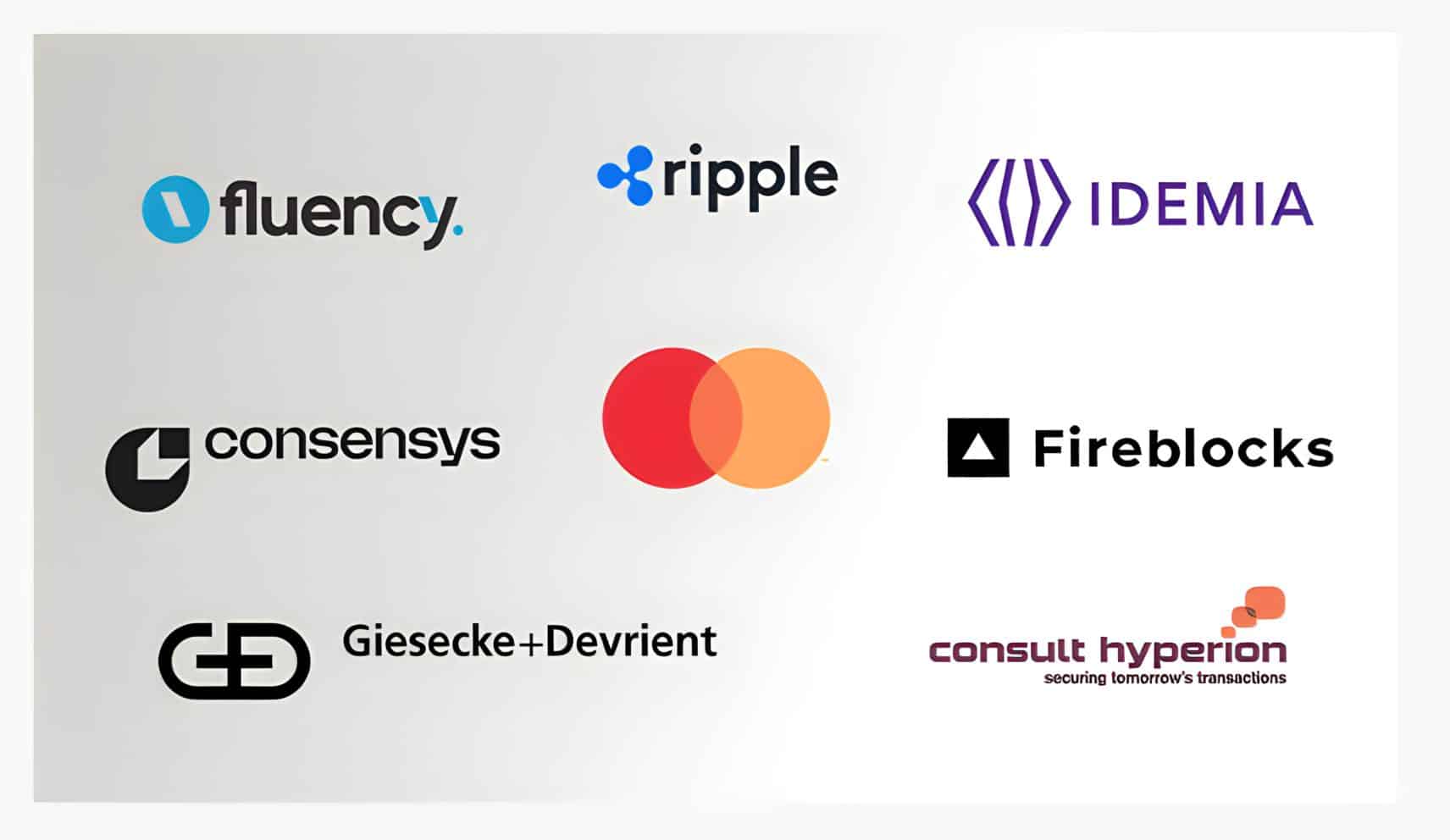 Among these CBDC leaders is Ripple, which seals a position as one of five inaugural partners. The Mastercard report spotlights Ripple as a "CBDC platform." This tag stems from Ripple's tireless efforts within the CBDC scene, including the recent launch of its CBDC Platform.
Mastercard highlighted Ripple's partnership with the Republic of Palau as one of the company's recent feats. 
Notably, as The Crypto Basic previously disclosed, Ripple's partnership with Palau has been fruitful. The Palau stablecoin, launched on Ripple's payment solution, is currently in its pilot stage. 
The Mastercard CBDC Partner Program aims to leverage the expertise of its partners, such as Ripple, to bring insights that can help with the appropriate implementation of these CBDCs. 
Mastercard's CEO, Michael Miebach, took to X to disclose the development. Miebach confirmed that Mastercard is partnering with different central banks in addition to its CBDC Program partners. 
In response, Antony Welfare, CBDC Advisor at Ripple, expressed excitement over the partnership.
Excited to be working with @Mastercard on #DigitalCurrency and #cbdc projects 👌
"Ripple's launch of an inaugural government-issued national stablecoin in collaboration with the Republic of Palau, in addition to work on four CBDC pilots." https://t.co/dH73IMFlVr

— Antony Welfare (@AntonyWelfare) August 17, 2023
Ripple's Foray Into CBDCs
Ripple's position among Mastercard's inaugural partners comes without surprise. The San Francisco-based payments company continues to extend its reach in the CBDC industry with notable partnerships and initiatives.
In a May report, Ripple highlighted its readiness to penetrate the CBDC market, projected to hit $213 billion in valuation by 2030. To this end, the firm has partnered with countries such as Montenegro, Hong Kong, Colombia, and Bhutan for their CBDC projects.
Follow Us on Twitter and Facebook.
Disclaimer: This content is informational and should not be considered financial advice. The views expressed in this article may include the author's personal opinions and do not reflect The Crypto Basic's opinion. Readers are encouraged to do thorough research before making any investment decisions. The Crypto Basic is not responsible for any financial losses.
-Advertisement-