Based on available data, investors in Canada and the U.S. show a higher level of interest in Shiba Inu (SHIB) compared to other prominent altcoins like Dogecoin (DOGE) and Cardano (ADA). 
In particular, information from Google Trends has shown that Shiba Inu accounts for a higher search volume among Canadians than Cardano and Dogecoin.
Considering the search volume of the three digital assets for the past 30 days, Shiba Inu came top on average with a landslide margin.
As of August 15, the day before the unveiling of Shibarium, the search volume of Shiba Inu in Canada reached a peak point. 
Google noted that a value of 100, which Shiba Inu hit at the time, represents the peak popularity for the search term. On the other hand, a value of 50 implies half popularity.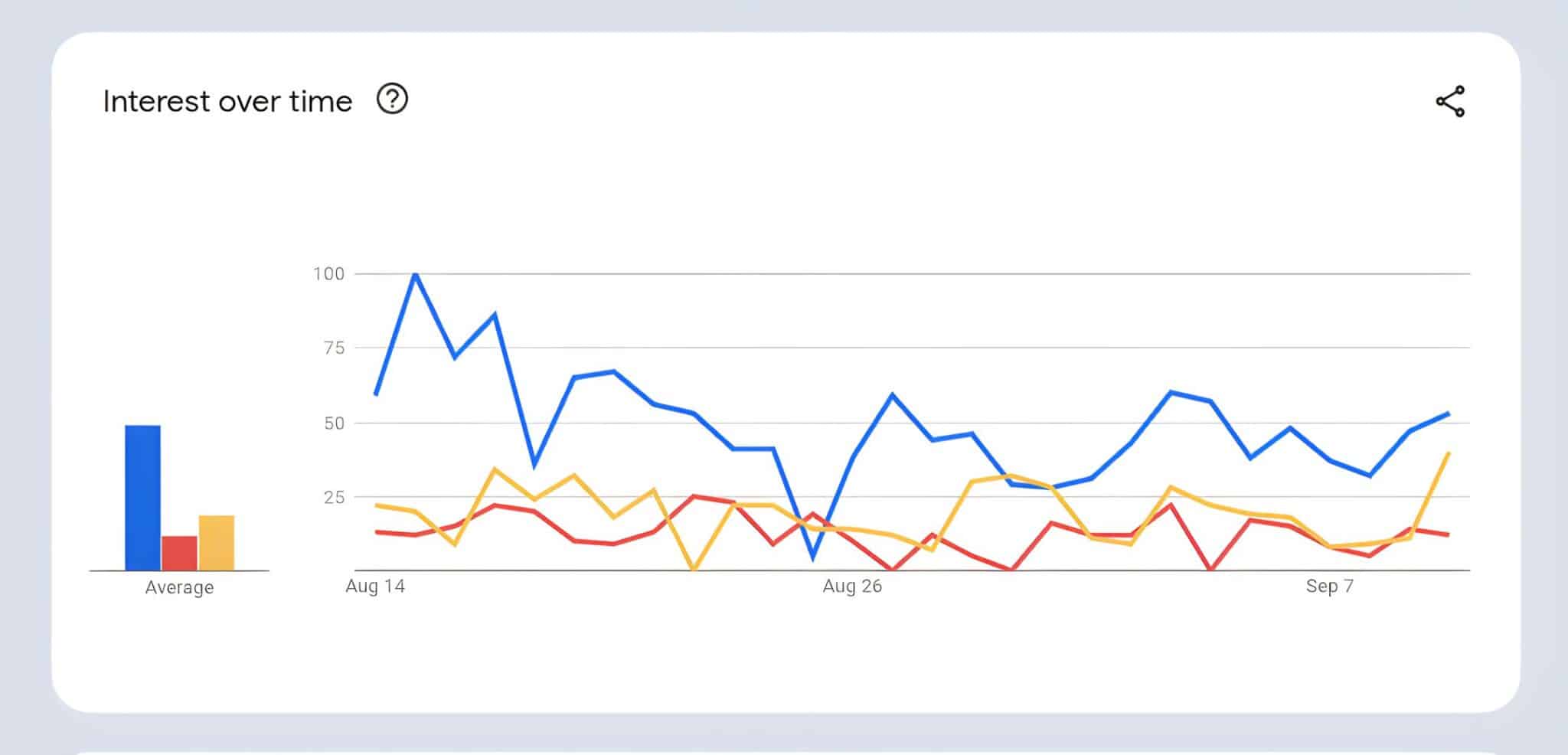 Meanwhile, the search terms for Dogecoin and Cardano ranked somewhere close to 30. This implied the two digital assets garnered much less popularity, according to Google Trends. 
While it may be tempting to say Shiba Inu led the popularity ranking within the last 30 days among Canadians because the Shiba Inu team unveiled Shibarium at a conference in Canada, Google data argued otherwise.
According to Google Trends, Shiba Inu's search volume in Canada in the past 90 days compared to Dogecoin and Cardano showed a similar trajectory. In particular, Canada's Shiba Inu search term largely maintained above the 50 value, an above-average popularity. 
At the same time, Dogecoin and Cardano stayed somewhere close to 25. Notably, the search volume for Dogecoin ranked above the 50 value at the end of July.
Shiba Inu Search by Regions in Canada 
Furthermore, Google data indicated the Shiba Inu search term in Canada is uniformly distributed as opposed to the volume being concentrated from a few regions. 
For example, Shiba Inu represented 100% of searches in the Northwest and Yukon territories, with Dogecoin and Cardano accounting for 0% of searches. This data applies to search volume within the last 24 hours.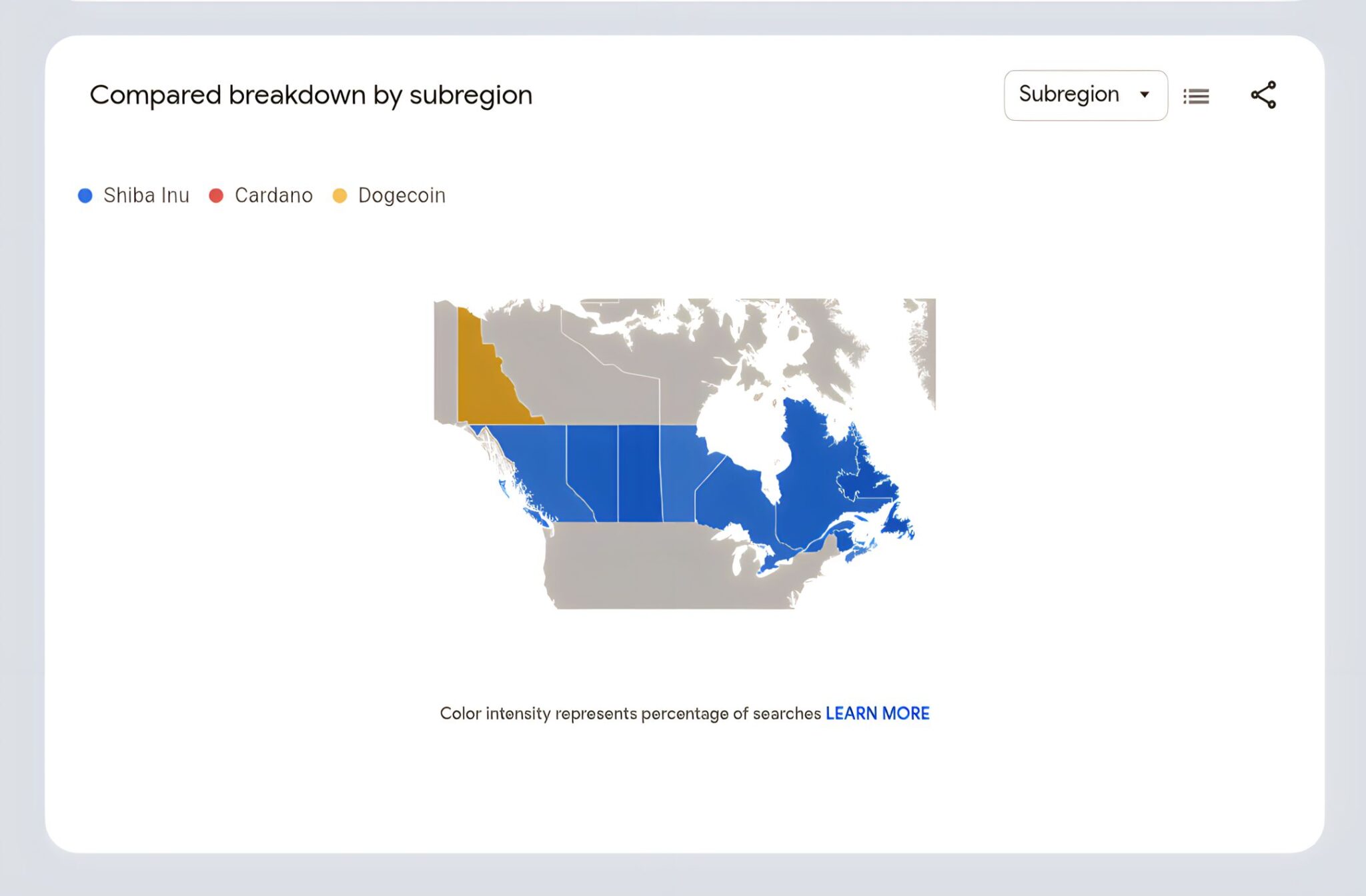 Also, in New Brunswick, Newfoundland, and Labrador territories, Shiba Inu accounts for above 70% of the search volume. 
Shiba Inu Interest in the US
Interestingly, Americans have also shown significant interest in Shiba Inu, just like Canadians. In the past day, the search volume for Shiba Inu dominated the United States compared to Cardano and Dogecoin trends. 
Follow Us on Twitter and Facebook.
Disclaimer: This content is informational and should not be considered financial advice. The views expressed in this article may include the author's personal opinions and do not reflect The Crypto Basic's opinion. Readers are encouraged to do thorough research before making any investment decisions. The Crypto Basic is not responsible for any financial losses.
-Advertisement-