Latest calculation of Bitcoin mining shows that BTC mining difficulty has increased by 5.82% and for the first time in history exceeded 23.14 trillion.

There has not been such a significant increase in BTC mining difficulty since January. But, this is not surprising, since the average hash rate of the Bitcoin network has increased from 156 exahashes second (Eh/s) to 165 Eh/s. That is because mining companies have put into operation approximately 90,000 new, latest generation ASIC devices.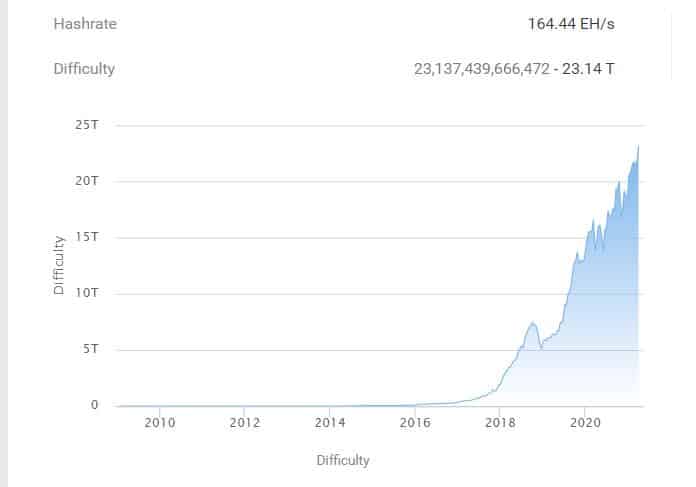 Source: https://btc.com/stats/diff
The demand for mining equipment is not going to fall sooner. In the market, ASIC miners are sold for five times the price of pre-orders. Bitmain Antminer S19 devices on the secondary market can be bought for $10,000. The lack of mining equipment on the market plays into the hands of miners who have already purchased the devices.

In February The Bitcoin price has grown significantly, but mining difficulty was not growing quickly as compared to BTC price. Therefore, profits of miners were extremely high. In March the situation remained the same and the profit of Bitcoin miners exceeded $1.5 billion in March.