In our Vechain price analysis we mentioned that Vechain was waiting for a Golden cross to happen for a strong price increase. The bullish Golden Cross on 6H chart helped Vechain for a 30% price increase.
In our last Vechain price prediction we analyzed that as Vechain targets China pet food market there is a strong bullish momentum building for Vechain. The latest price increase of Vechain is the result of bullish momentum as traders are expecting big Vechain partnerships announcements soon in China.
Read: Latest vechain News
Vechain price was able to beat the 200-day simple moving average (SMA). After making the double bottom on August 6, Vechain price has made progressive growth. The only bearish sign is the appearance of bearish RSI divergence.
Vechain price struggled to surpass $0.087 from July 26 through August 4, which raised doubts about whether the rebound from July 20 would be stable, but VET price rose to $0.09, surpassing the 200-day SMA and all other barriers.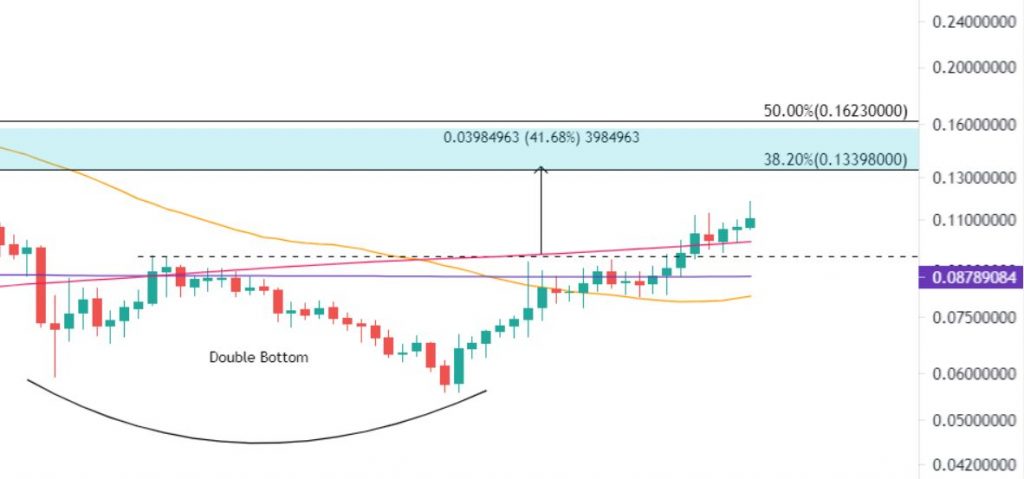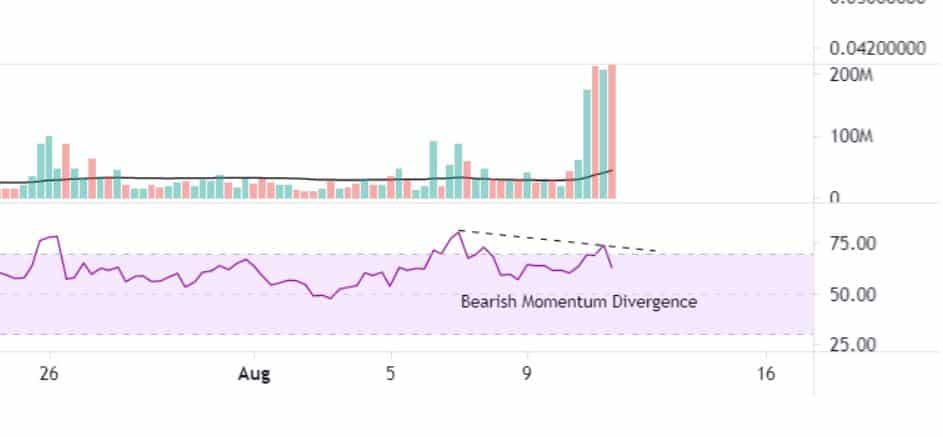 Now VET investors should be prepared for the continuation of bullish rally to $0.134. This is more than 21% above the current price. After reaching $0.134 a significant close of daily or 12 hour candle above $0.134 would increase VET chances to reach $0.163, which is a 42% price increase from the current prices.
The bearish development on intraday charts is the appearance of a RSI bearish divergence . This can be a sign of a decrease in Vechain bullish momentum. If there is a pullback because of bearish RSI divergence, a fall in Vechain price is expected. Any decline in VET price will be defended by a strong support which range from $0.088 to $0.101. This is a 14 to 21 percent price decline.
The price action and volume of Vechain shows that Vechain investors are accumulating.  This support higher Vechain price and test of $0.314.