Bitcoin.org, the first bitcoin educational website that was created in 2008, is believed to be in danger of being hacked for promoting untrue bitcoin giveaways.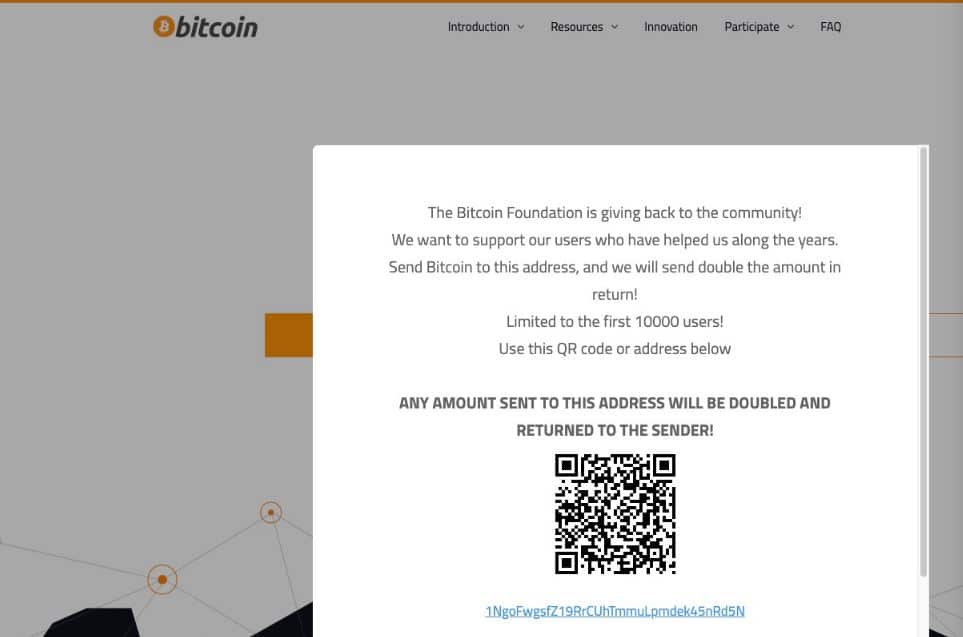 Users began noticing and posting on Twitter in the early hours of Thursday morning. Users noticed that Bitcoin.org homepage has been updated to display an popup page that prompts users to transfer bitcoin to a specific address, promising that they will receive doubled amount in return.
https://t.co/yc0aKbZcer is Hacked by Scam. pic.twitter.com/2qmRMS2lJh

— Wu Blockchain (@WuBlockchain) September 23, 2021
The exact URL of the Bitcoin whitepaper at Bitcoin.org is also displaying the message "404 Not Found".
The BTC address displayed on the site at the moment has been able to receive 0.4 bitcoins worth $17,000 over few past hours.
In the past year, the Twitter accounts from Joe Biden, Kim Kardashian, Elon Musk and other famous people were hacked to advertise a similar fraud.