After the fall of Axie Infinity last year, many have claimed that Play to Earn is a faux and will not last. However, following the short success of Hooked, StepN & Quest3 during the bear market, is the judgement a hasty one?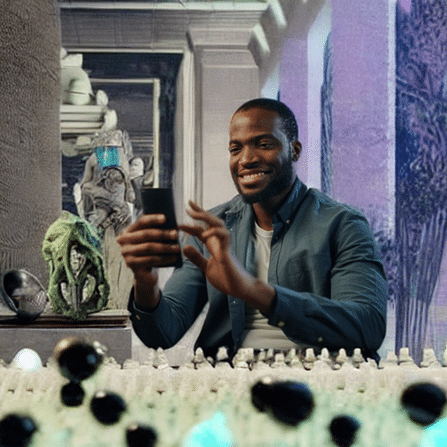 What is the essence of X to Earn?
X to Earn allows users to earn rewards by completing tasks, unlike the rewards given out in Web2, these rewards can be exchanged into actual money. Some examples of X to Earn are: Play to Earn, Learn to Earn, Move to Earn or Watch to Earn.
The Problem for X to Earn
Regardless of how it is presented, X-to-Earn raises a question, distribution of profit for developer & consumers
Players in Web2 gaming purchase equipment & items by spending money. This results in profit for the developers. In Web3 however, players can earn in-game items such as NFTs or tokens which can then be converted into money (to Earn).
This helps players contribute to the ecosystem of a game. It essentially gave player's the identity of value creators, similar to the game developer & publishers. In result, the question is raised: how can profit be fairly distributed?
It is important for X to Earn's model to find a business scenario that can be quantifiable and crowdsourced. Rewarding contributors on performing tasks needed, and then use this value to create a new distribution of profits.
The road to Web3 mass adoption
Most of the components of Web3 such as DeFi were not originally designed to be used by the average person at scale.
To achieve mass adoption, cryptocurrencies or Web 3 applications must provide:
Common communication and information access channels
Clear & well defined purpose (reason to use Web3)
Simple to learn, low friction user experience
Most Web3 applications like DeFi have a clear & defined purpose, they offer trading opportunities that don't exist in the traditional market. Unfortunately, the other 2 factors do not translate well. DeFi has a steep learning curve and the cost of entry is too high. Hence, X to Earn comes closest to the completion.
Finding the perfect X to Earn module
It is unfortunate that X to Earn, especially Play to Earn, did not have a successful breakout. Many projects often fall into the dilemma of "players don't think it's fun, speculators don't persist". Hence, GameFi players could not fully contribute to the project's ecosystem.
If the project could not keep the player to pay for the game, and also unable to quickly create Token or NFT assets that traders can claim and earn income from, then the project's economy will inevitably collapse. This is the main reason why X to Earn is "unsustainable".
The Solution
Oi! Network provides a solution that is worth considering. Oi! is a mobile Web3 earning aggregator, designed to provide rewards for sharing and creating social media postings.
Users login through their Twitter account and earn cryptocurrencies by interacting (like, retweet, post) to a project. As a result, helping a project quickly gain publicity and attention, which is known as "Tweet to Earn".
Traditional & Web3 projects spend heavily on marketing & advertising, Oi! Network incentives users to advertise projects through their Twitter account. Essentially, this removes the advertising intermediaries and allows anyone to be part of an advertising campaign to make profits. Unlike GameFi where users need to purchase an NFT to play, this allows Oi! Network to have low barriers of entry, and anyone can become a member of the spread chain and make a profit.
In the future, Oi! Network will have features such as Download to Earn or completing questionnaires to earn more profits.
Conclusion
Lack of improvement for GameFi does not mean it's the end for X to Earn. Instead, it argues for the possibility of X to Earn as a core form of Web3 mass adoption. Given the opportunity, with a clear purpose and an enhanced user experience, X to Earn could be the key for Web3 mass adoption.