An analysis from Kaiko shows that whale orders were predominantly on the sell side.
XRP remains one of the top-performing assets in the past month, following its meteoric rise from the lows witnessed on March 12. Despite widespread claims to the contrary, recent data from crypto market data provider Kaiko has revealed that individual retail investors rather than whales instigated the recent upswing in XRP's value.
Korean Investors
Kaiko disclosed this in its latest data debrief of the crypto markets. The market data provider highlighted the astronomical surge in XRP trade volume among South Korean investors, as the asset dominated the markets in Korea's top exchanges, overthrowing Bitcoin (BTC). Recall that this surge was partly triggered by speculations of a looming ruling in Ripple's favor in the SEC litigation.
Kaiko acknowledged that this massive increase in trade activity among Korean investors contributed to the asset's latest rally. A chart provided by Kaiko indicates that the XRP/KRW trading pair gained a larger proportion of the XRP trade market share starting from March 28. Notably, the pair competed with the XRP/USDT pair regarding global market share.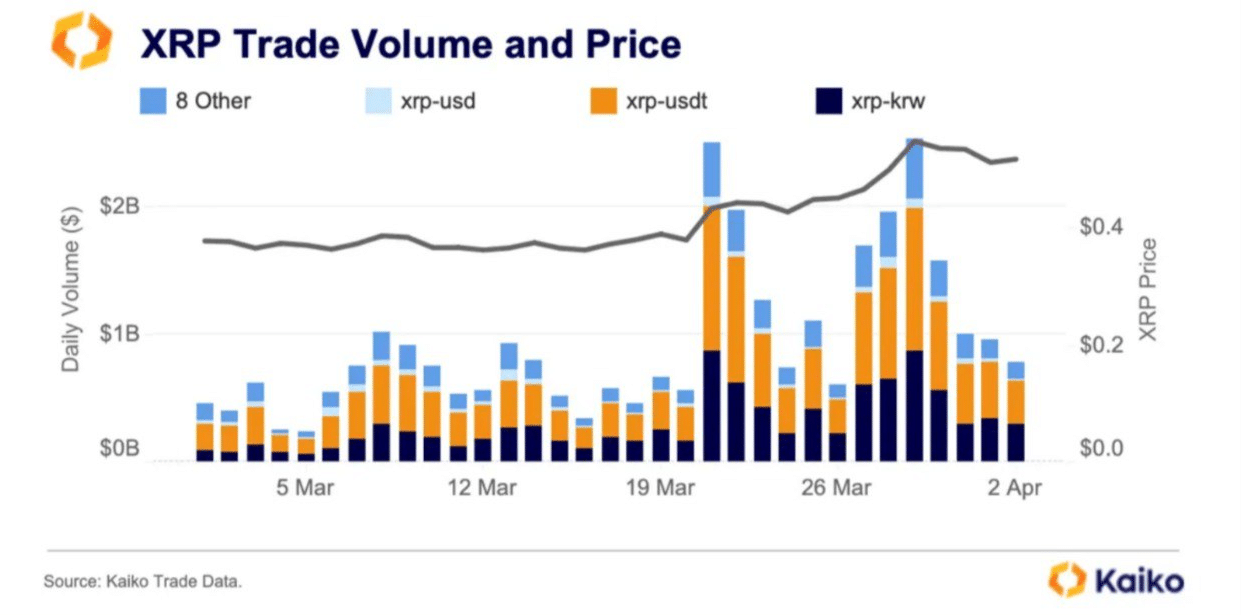 XRP trade activity was massively concentrated on Korean exchanges, but Kaiko revealed that most whale trades were bearish for the asset. Data reveals that, on Korea's largest exchanges UpBit and Bithumb, orders above 200,000 XRP (~$100K) were mostly sell orders from March 28, suggesting that whales were looking to take profit. However, smaller orders recorded a balance between buy and sell orders.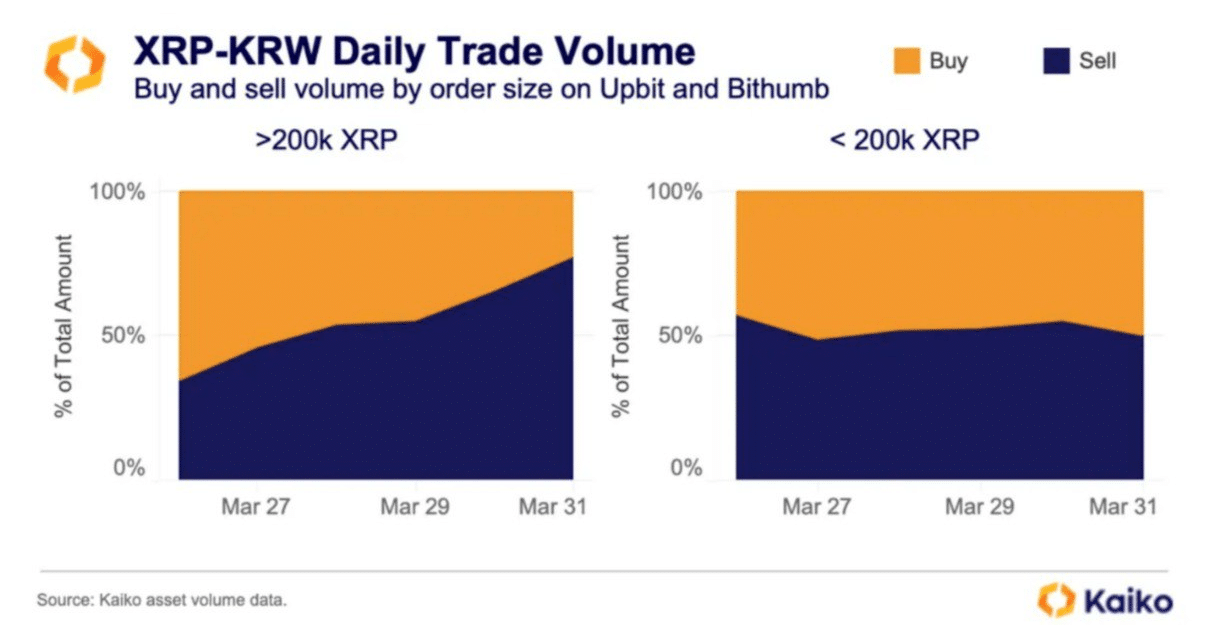 XRP Forms a Golden Cross
Despite the bearish profit-taking campaign among whale investors, XRP's rally remained sustained, predominantly upheld by smaller investors. The asset has faced a hurdle in its uptrend but remains above the $0.50 price territory, currently trading for $0.503 as of press time. This value represents a 42% increase from its price on March 12.
Amid XRP's bullish trend, the asset recently formed a golden cross for the first time this year, eliciting speculations that its rally could gain more momentum from this position. When an asset's chart displays a short-term moving average, like the 50-day moving average, crossing above a long-term moving average, such as the 200-day moving average, it signals a golden cross.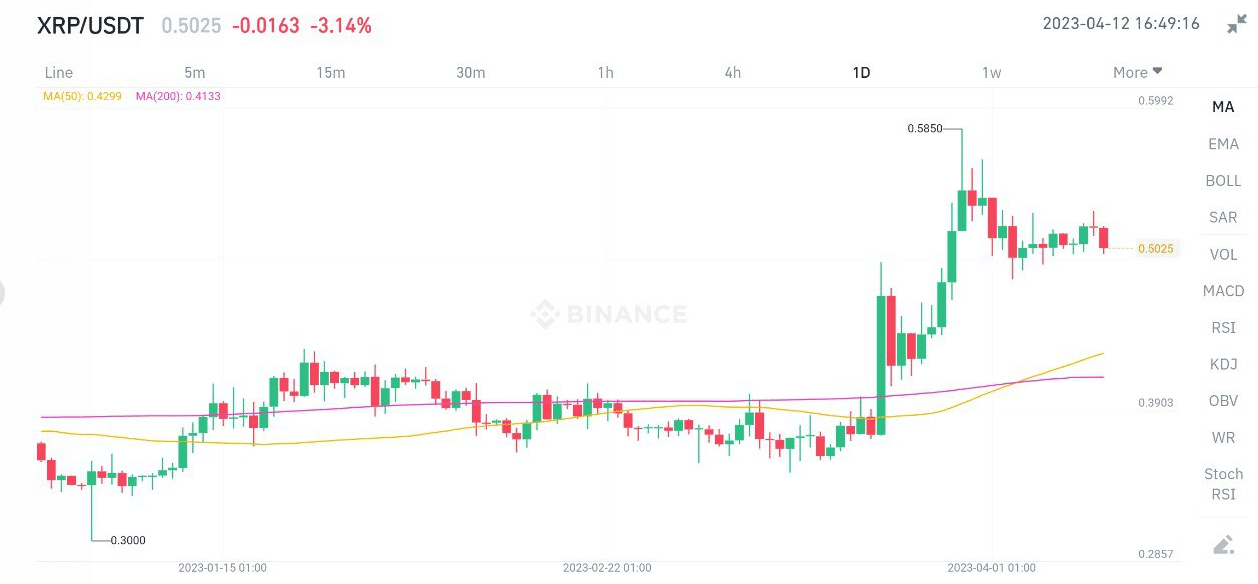 In XRP's case, its 50-day MA recently crossed above the 200-day MA. This crossover is often seen as a bullish indication that an asset's price will continue rising. Recall that Egrag, a prominent crypto analyst, forecasted that XRP is on track to reclaim the $1 price. However, he noted that the asset's run would only continue if it closed above $0.50 weekly. The asset closed the week at $0.5023.
Follow Us on Twitter and Facebook.
Disclaimer: This content is informational and should not be considered financial advice. The views expressed in this article may include the author's personal opinions and do not reflect The Crypto Basic's opinion. Readers are encouraged to do thorough research before making any investment decisions. The Crypto Basic is not responsible for any financial losses.
-Advertisement-