XRP surges to the top 5 market cap amid Hinman's email release, Ripple's lawsuit outcome anticipation, and potential game-changing impact.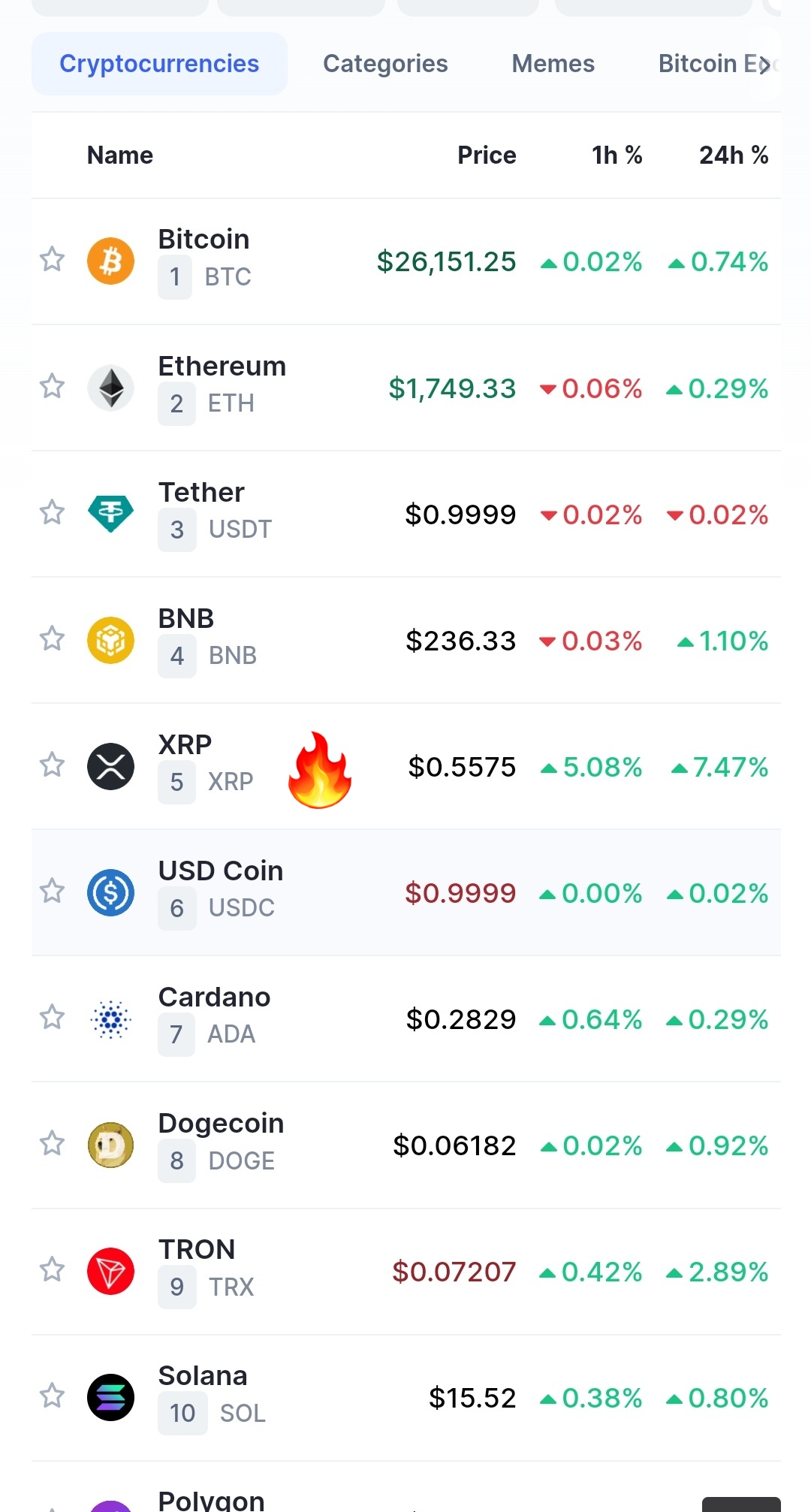 Image Source: https://twitter.com/1CrypticPoet/status/1668586168521224193
XRP has made a significant leap, claiming the fifth position in market capitalization, as traders anticipate a positive outcome for Ripple Labs in its legal battle against the US Securities and Exchange Commission (SEC).
The surge in XRP prices occurred following the release of the much-anticipated emails involving William Hinman, the former director of the SEC's Division of Corporation Finance. Recall that Ripple's CEO recently said the Himan documents are worth the wait after the court had ruled against the SEC, as The Crypto Basic disclosed. 
Content of the Hinman Speech
In the recently disclosed documents, the former SEC director said in a 2018 speech that Bitcoin (BTC) and Ethereum (ETH) should not be considered securities. Hinman stated: "We do not need to regulate Ethereum…" Ripple Labs has seized upon these remarks, arguing that XRP should also be exempt from being classified as a security.
XRP Price Responded
The market responded favorably to the release of the Hinman emails, leading to an over  7% growth in XRP, going by a seven-day cumulative performance. This upward movement defied the modest gains observed across the broader crypto market following the bearish trend of the previous week.
XRP's strong performance can be attributed to traders speculating on a favorable outcome for Ripple Labs in their legal battle against the SEC. If the court ultimately rules that XRP is not a security, it could be a game-changer for Ripple Labs.
Such a decision would be a significant victory for Ripple, boosting investor confidence and potentially unlocking new opportunities for XRP's use in the financial industry.
As The Crypto Basic reported early this month, John Deaton, a pro-XRP lawyer, argued that XRP could hit $10 following Ripple's lawsuit victory and the firm successfully going public.
With XRP now firmly securing the fifth spot in the ranking of the most significant coins on the market with a valuation exceeding $27 billion, it demonstrates the crypto's resilience and potential for growth.
As the legal proceedings continue, market participants eagerly await the outcome and its implications for XRP's future.
Follow Us on Twitter and Facebook.
Disclaimer: This content is informational and should not be considered financial advice. The views expressed in this article may include the author's personal opinions and do not reflect The Crypto Basic's opinion. Readers are encouraged to do thorough research before making any investment decisions. The Crypto Basic is not responsible for any financial losses.
-Advertisement-