Uniswap delists HEX following SEC charges against founder Heart, sparking divided debates regarding decentralization in the crypto community.
Chinese reporter Colin Wu recently took to Twitter to disclose a startling revelation concerning an action taken by Uniswap, the leading decentralized crypto exchange (DEX).
Wu revealed that Uniswap silently withdrew its support for HEX, disabling trading of the token from the front end of its platform.
HEX token, created by Richart Heart, who was previously sued by the SEC for allegedly selling unregistered securities, is no longer available for trading on Uniswap and is suspected to be officially removed from the front end. https://t.co/f7fUQ8lvZo pic.twitter.com/FuBA9Wx2Hu

— Wu Blockchain (@WuBlockchain) August 2, 2023
This deletion of HEX on Uniswap comes after the Securities and Exchange Commission (SEC) filed charges against the HEX token and its founder Richart Heart. HEX is now well placed among Uniswap's list of unsupported tokens, as updated on August 1, 2023. 
Moreover, an investigation by The Crypto Basic corroborates these claims. Notably, Uniswap tags HEX as an "unsupported asset" on its protocol. The decentralized exchange has disabled swap functionalities for the asset.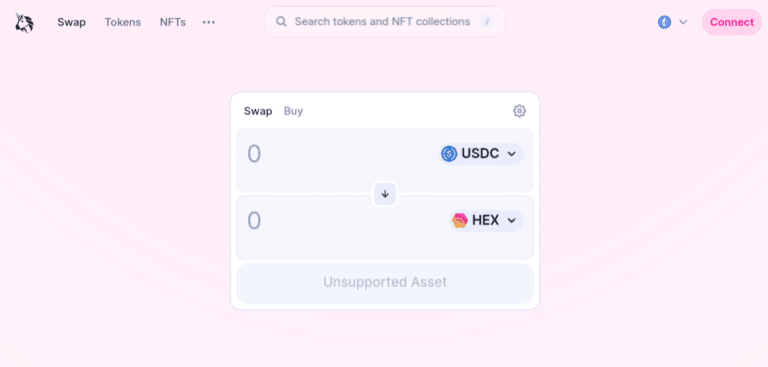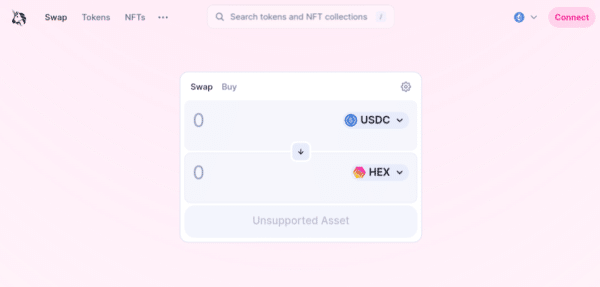 Crypto Community Reacts 
The development startled the crypto community, with many expressing astonishment that a decentralized exchange could delist a crypto asset based on regulatory actions.
A Twitter user raised concerns about the oft-touted concept of decentralization. He argued that elements of centralization seem to permeate various aspects of the crypto landscape, hinting that true autonomy is merely an elusive ideal.
However, amid the criticism, a voice praised Uniswap's stance. The Twitter user expressed confidence that Uniswap's adherence to regulations might be critical in shielding it from regulatory onslaught. He said an ethical approach coupled with a top-tier product might pave the way for long-term success.
Similarly, another commenter argued the inevitability of regulations in the DeFi space. He asserted that adhering to regulatory guidelines is paramount for all DeFi protocols.
SEC Lawsuit Against HEX 
On Monday, July 31, the US regulator alleged that HEX founder Richart Heart amassed a staggering sum exceeding $1 billion in crypto assets from investors via unregistered offerings.
The SEC's complaint reveals that Heart started promoting Hex in 2018, touting it as the pioneering "blockchain certificate of deposit" that could make individuals wealthy. 
However, according to the SEC, Heart conducted unregistered token sales within two years, raking in over 2.3 million Ethereum (ETH) through dubious "recycling" trades. This allegedly allowed Heart to obtain control over more Hex tokens discreetly.
Notably, the US regulator also brought civil charges against prominent crypto exchanges Binance and Coinbase two months ago, as The Crypto Basic reported.
Follow Us on Twitter and Facebook.
Disclaimer: This content is informational and should not be considered financial advice. The views expressed in this article may include the author's personal opinions and do not reflect The Crypto Basic's opinion. Readers are encouraged to do thorough research before making any investment decisions. The Crypto Basic is not responsible for any financial losses.
-Advertisement-