Shibarium has resumed block production following a few days of hiatus, with some Shiba Inu investors now seeing their previously stuck BONE tokens.
Shibarium, the Shiba Inu layer-2 scaling solution, has finally resumed full-scale block production. This comes after a few days of an extensive pause triggered by an unanticipated influx of users. However, we cannot confirm that the network is fully live.
A look at Shibariumscan, the dedicated Shibarium blockchain explorer, corroborates these claims. Notably, the network has begun producing blocks. The blocks contain successful transactions involving token transfers, contract calls, and token mints.
Most of the transactions involve BONE tokens ranging from 1 to 10. This trend suggests market participants are currently testing the network with small tokens. 
One of the single largest transactions indexed so far involved 1,000 BONE tokens today at exactly 11:53 (UTC). Transactions with values between 10 and 50 BONE tokens are also pouring in as of press time. The network has successfully processed them.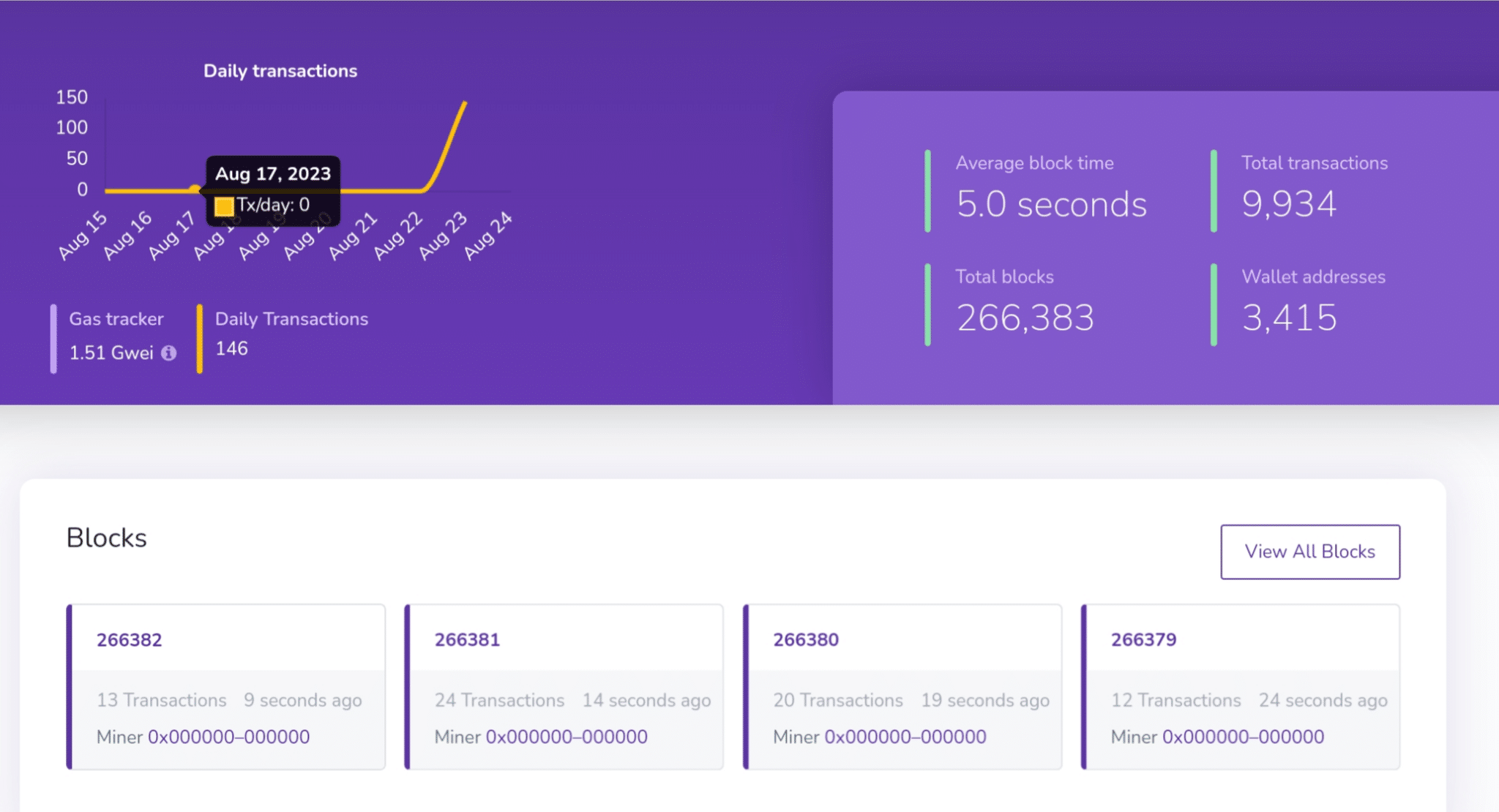 Notably, block production resumed a few hours ago and has remained steady ever since. As a result, the network now boasts 266,383 blocks at the time of reporting. In addition, transactions have surged to 9,934, while wallets have increased to 3,415.
BONE Tokens Reflecting
Meanwhile, some investors have confirmed that their previously stuck BONE tokens have been reflected in their balances. Lucie, a Shiba Inu marketing team member, disclosed this with a personal experience.
My bridged $BONE arrived.

You can check yours on https://t.co/KkZfTdO34a

Be patient- It's indexing. pic.twitter.com/9mjdtK9xbc

— 𝐋𝐔𝐂𝐈𝐄 | Summer of Shibarium (@LucieSHIB) August 24, 2023
Lucie noted that her BONE tokens, which she bridged earlier, have arrived. She shared proof of the claims, showing a balance of 10 BONE. Lucie asked everyone else to confirm if theirs have reflected but advised patience as the network is still indexing blocks.
Another Shiba Inu community member, Abirin, disclosed in the Shibarium Discord server that they had also received their BONE. According to the individual, the 10 BONE tokens were bridged to Shibarium upon launch but remained stuck until now.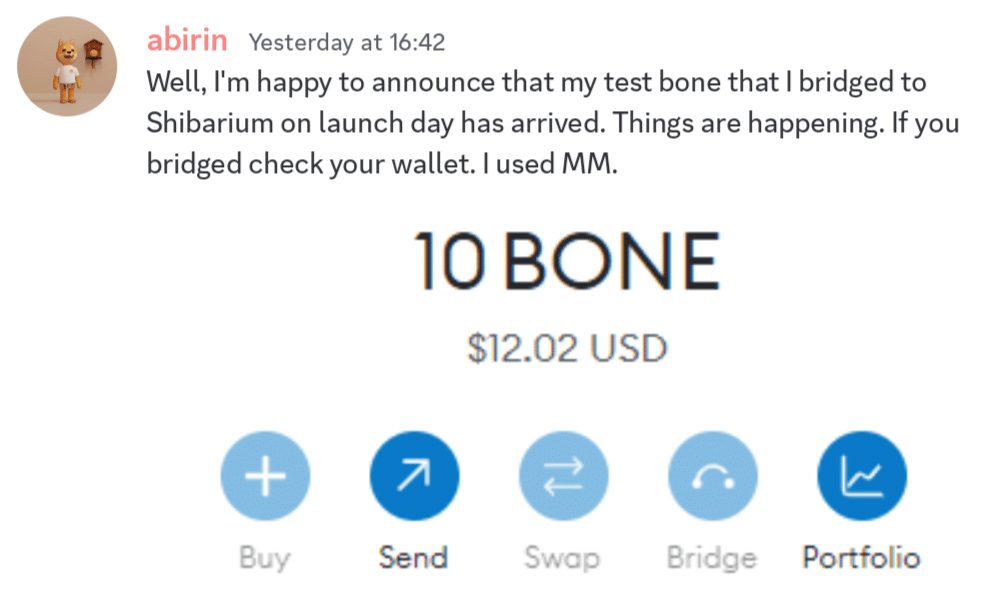 Besides these, The Crypto Basic has not found any other community member with a similar story. It is important to note that despite this progress recorded in bridged BONE tokens and block production, we cannot confirm at this point that Shibarium is completely live.
The Shibarium development team has not made any official announcement on this. As a result, investors should exercise patience and caution while interacting with the network. The official Shibarium website is still down as of press time.
Follow Us on Twitter and Facebook.
Disclaimer: This content is informational and should not be considered financial advice. The views expressed in this article may include the author's personal opinions and do not reflect The Crypto Basic's opinion. Readers are encouraged to do thorough research before making any investment decisions. The Crypto Basic is not responsible for any financial losses.
-Advertisement-