- Advertisement -

With the rising popularity of decentralized applications as well as the increasing interest in massive NFT projects, Ethereum remains the most popular blockchain chain which is in line with the amount of the fees that attract more miners from across the world.
Read: Goldman Sachs Says If Historical Correlation With Inflation Persists Ethereum Could Rise To $8000 By Year-End

The Ethereum hash rate had reached a new record of 813,768 GH/s. Although the EIP-1559 upgrade eliminated mining fees, miners may still benefit from newly introduced tips that ETH network users apply to promote their transactions during periods of heavy network load.
The growing interest of miners arises from the growing ETH networks activity, As a huge number of users are utilizing the Eth network it brings more tips for miners. Alongside network activity, the fee burning mechanism has had a positive impact on the value of Ethereum and has increased it by 33% after the introduction of EIP-1559.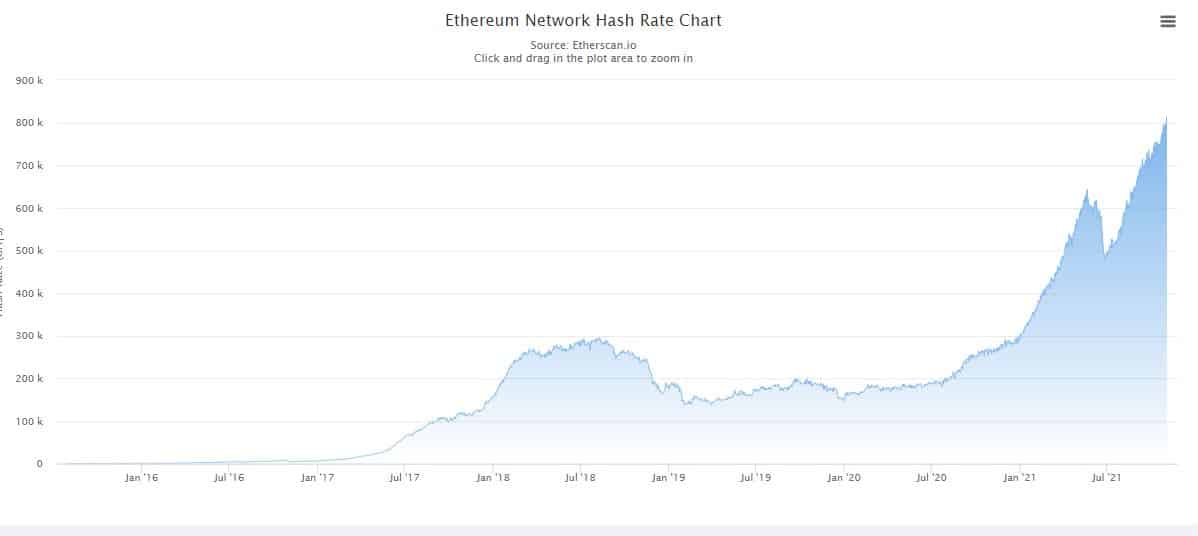 Ethereum mining hasn't experienced any significant losses as a result of the elimination of mining royalty, according to Statista statistics. The initial drop in USD profits was only for the initial few days following the update was put into place, but due to the increase in ETH price, USD miners' profits increased to levels prior to the EIP upgrade.
Read: CryptoPunk #7557 Was Mistakenly Sold For 4.444 Ethereum Instead Of 444 ETH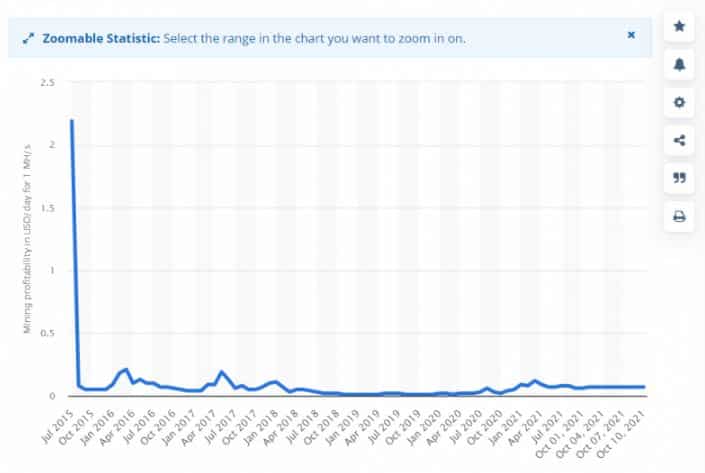 Usually, the rapid growth in hash rates is not an ideal indicator for the market because of the increase of available supply. However, according to the on-chain data miners aren't eager to sell their assets.
Read: Burger King Offers US Customers Bitcoin, Ethereum, and Dogecoin Giveaway
ETH exchange reserves are continuously depleted and miners' accounts show inflows only, and almost none of the funds are transferred to exchange for selling. The absence of selling power is a sign of extremely positive market conditions.