The speculations come amidst rumors that the Beta launch will happen this week.
Shiba Inu lead developer Shytoshi Kusama recently modified his Twitter bio to a simple full stop, thereby fueling speculations surrounding the possible launch of the Beta phase of Shiba Inu's layer-2 solution, Shibarium.
According to Kuro, a Japan-based Shiba Inu community account, Kusama has a customary practice of updating his Twitter bio with a full stop after accomplishing a task. Since Shibarium is presently the most noteworthy project under development, the community speculates that the imminent launch of the Beta phase could be the reason behind the recent modification.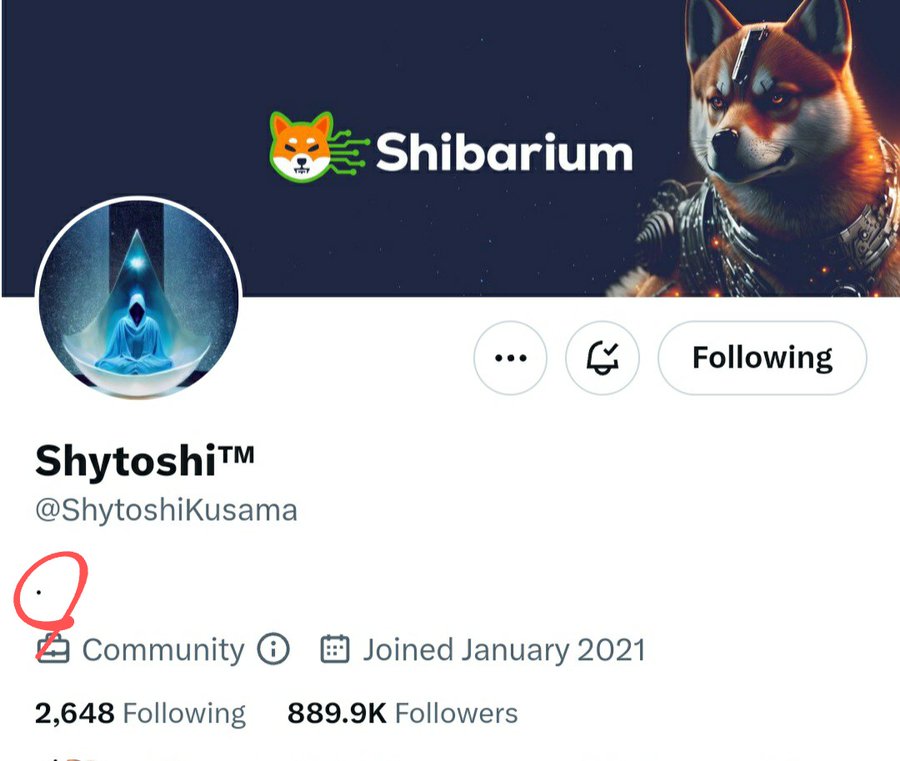 Several other community members, including the prominent influencer Lucie, have also updated their Twitter bio with a full stop. Through his Twitter bio, Kusama has gained a reputation for communicating cryptic messages to the Shiba Inu community. Consequently, several proponents are closely observing these updates to catch a glimpse of any pertinent developments.
Kuro noted that he believes a Shibarium alpha test is currently underway. Alpha testing is the first phase of software tests in which a limited group of developers or testers experiment on a project in a controlled environment. It is typically conducted in-house and is used to identify any major issues or bugs in the software. Beta testing follows the completion of the alpha test phase.
The latest development comes shortly after Shytoshi Kusama hinted that the beta release could come up this week.
Recall that on another occasion, Shiba Inu developer revealed that the project is complete, and the community should expect the launch before May. Despite these hints, Kusama has refrained from providing a precise launch date, claiming that the release is not akin to a simple on/off switch.
Moreover, amid the general buzz surrounding the project's launch, several platforms, including CoinRabbit and NOWNodes, have declared support for the network in anticipation of the release.