Ripple claims to have boosted the throughput of the XRP Ledger from 1,500 to 3,400 TPS, eliciting questions among XRP proponents.
Ripple has triggered discussions within the XRP community with its recent update that claims to boost the XRP Ledger's throughput from 1,500 to a staggering 3,400 Transactions Per Second (TPS).
Kevin Cage, an Investment Advisor at Iron Key Capital, first called attention to the development, questioning the sudden jump in the XRP Ledger's throughput. 
$XRP Question

I noticed this recently. Not sure if it's been showing this TPS for a while

Why does Ripple's site say 3,400 TPS rather than the standard 1,500 for the #XRPL

Thanks!https://t.co/Zq2dqUE3sp pic.twitter.com/CK9qgnPx8c

— Kevin Cage (@Kevin_Cage_) September 6, 2023
The Crypto Basic confirmed that Ripple's official website now proudly displays a TPS rate of 3,400, a significant leap from the long-standing benchmark of 1,500 TPS. This adjustment has elicited varied responses from the community.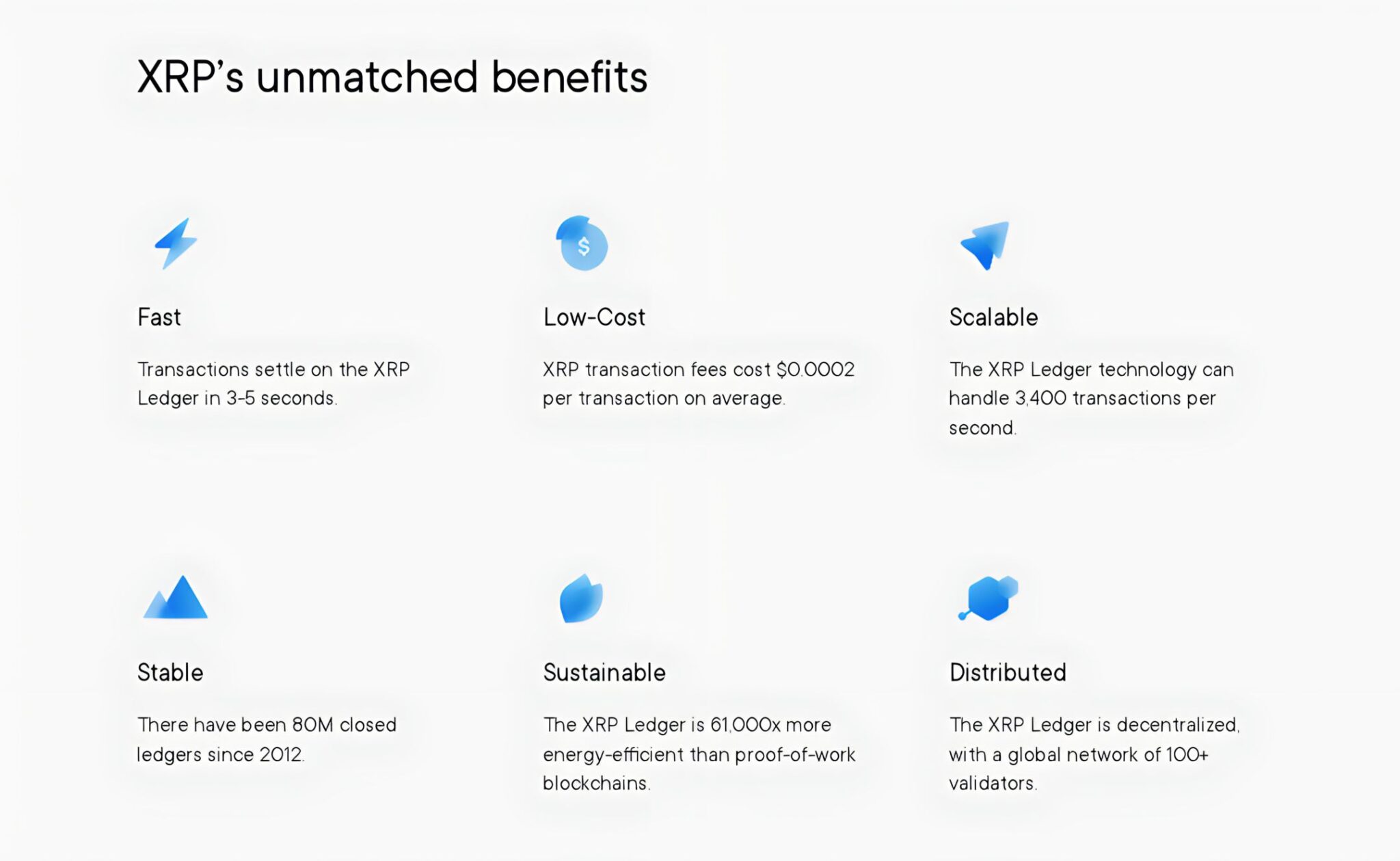 Krippenreiter, a prominent XRP community member, also addressed the matter. According to Krippenreiter, three Pull-Requests on GitHub are aimed at bolstering throughput and stabilizing the ledger.
Two of these pull requests are complete and set to be deployed with rippled v1.12. However, Krippenreiter emphasized that these figures remain hypothetical, leaving room for interpretation and further scrutiny.
There are three Pull-Requests on GitHub that boost throughput and stable the ledger, however only two are considered complete already and will be deployed with rippled v1.12 soon.

Nonetheless, those figures are all hypothetical. 😀

— Krippenreiter (@krippenreiter) September 6, 2023
Ripple Engineering Team's Report
Interestingly, the Ripple engineering team clarified this in a previous release. In the report, the team noted that initial testing in 2015 revealed a mere 80 transactions per second.
However, recent tests for an upcoming release achieved an astonishing 3,400 transactions per second, marking a monumental 4000% improvement.
This leap was attributed mainly to a meticulous process for testing throughput. The process involved three distinct phases performed with a keen focus on maintaining network stability and performance.
It's worth noting that the XRP Ledger's previously advertised 1,500 TPS throughput had always been a topic of debate. In April, Ripple's CTO, David Schwartz, disclosed that the team had never witnessed the XRPL handling up to 1,500 TPS live on the mainnet.
He clarified that the initial 1,500 TPS figure on the website might have been "poorly worded" and could indicate the XRPL's capability to handle this load consistently.
With the website now officially stating a throughput of 3,400 TPS, questions are emerging about the veracity of this new claim.
Some wonder whether it's a genuine technological achievement or if it falls into hypothetical projections similar to the previous 1,500 TPS. Note that Schwartz previously revealed that the XRPL could only handle 300 to 500 TPS.
Follow Us on Twitter and Facebook.
Disclaimer: This content is informational and should not be considered financial advice. The views expressed in this article may include the author's personal opinions and do not reflect The Crypto Basic's opinion. Readers are encouraged to do thorough research before making any investment decisions. The Crypto Basic is not responsible for any financial losses.
-Advertisement-