Shiba Inu is grabbing headlines as the community anticipates the Shibarium beta launch.

Shiba Inu is leading the CoinMarketCap trending list ahead of Bitcoin, indicating significant interest in the doggy-themed cryptocurrency.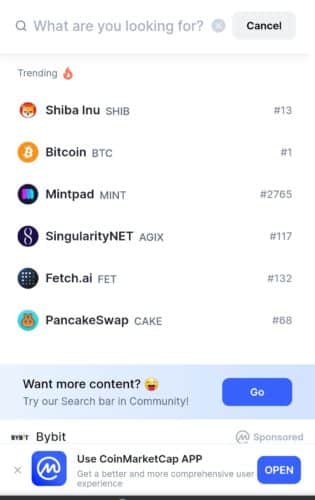 It comes as pseudonymous Shiba Inu developer Shytoshi Kusama added Shibarium to his Twitter bio, stoking the flames of speculation surrounding the launch of the long-anticipated Layer 2 solution. 
"Quickly learning to play the flute before putting Shibarium in a heart-shaped box with a bow," the developer added to his bio recently.

It is not the first time that the developer has hinted at a near launch of the project or used metaphors hinting it is ready and awaiting the finishing touches. In a telegram message from the developer last month, he asserted that he was putting a "nice bow" on it so the project could attract those outside the Shiba Inu ecosystem. Subsequently, according to Kusama, all that is left is to organize and put up documentation.
SHIB has received increased attention in recent weeks as speculation surrounding the launch of the Ethereum Layer 2 protocol reaches a fever pitch. Without revealing a launch date, developers have continued to assure community members that the launch of the beta version is close.
In a blog post, the team recently revealed more details about the project, including how each transaction will burn SHIB. As explained, the protocol will use a certain amount of the base fee in BONE to purchase SHIB, which it will send to a dedicated burn portal.
Per another recent statement from Kusama, people will not celebrate when the project launches. Instead, people will start building the developer asserts.
Notably, proponents claim Shibarium will compete with Polygon in scalability and security.
SHIB is trading at the $0.0000114 price point at press time, up 1.73% in the last 24 hours. It bears mentioning that the token experienced a meteoric 22% rise on Wednesday within just 4 hours that saw it reach above the $0.00012 price point. Cointree, a leading Australian crypto exchange, recently added support for the token.